The phrase "if you want something done right, you have to do it yourself" isn't just a saying, it's often true.
One woman, Vashti Dubois, put those words to action when she got tired of not seeing images of black girls or women in the museums and art galleries that she frequented.
Metro UK reports that Dubois transformed her house in Philadelphia into The Colored Girls Museum to fully celebrate black women in the way she always wanted to see.
"If things ain't right you got to make them right, and if you can change things, you gotta change them," said the 56-year-old regarding her space which consists of artefacts, paintings, textiles, dolls and sculptures.
"There are a lot of museums about a lot of different things, so we thought there should be one about the colored girl because there are no places that look at their experiences," she said. "We want to show who she is in her day-to-day life as a sister, a lover, a friend, an artist, a victim. We want to show that if there were no colored girls, the system would collapse."
The Colored Girls Museum aims to serve as a "safe space" for black girls and women in search for their images, and achieves this in part through the fact that it is in a house. It is said to possess a home-away-from-home vibe instead of that of the typical commercial museum with a gift shop.
So, how did Dubois' museum as folks know it today come to be?
Initially, she curated artists within her personal network. Very quickly, though, word-of-mouth helped the number of pieces in her collection to grow, and the museum now includes some of the world's best up-and-coming artists.
The Colored Girls Museum honors a vast array of black girls and women as well, from the "everyday" girl to fantastical images.
"Colored girls are an important part of the universe. You see us walking down the street. Everyday colored girls. You walk past us, but here we are in all of our extraordinary splendor doing the things that we do to make this world a great place to live," Dubois said. "We aren't all Michelles and Beyoncés. But look at how we are holding everything together for families across the world."
Other pieces include voodoo dolls, African artworks, sculptures and paintings, one of which represents the four Birmingham, Alabama girls who were killed by a Ku Klux Klan bombing in 1963.
"It is important these girls are represented here, so we can remember the dislocation of humanity which happened at that time and led to their deaths," Dubois said of the girls. "It also helps us remember that the black girl is so often the victim of crime, from violence to cultural misappropriation."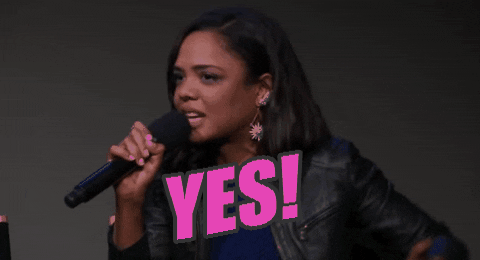 Describing the Colored Girls Museum as a "sanctuary" and even referring to the museum with the pronouns "she/her," Dubois notes that while the museum is every girl's story, it is hers, too.
Three years ago, after the death of her husband of Al Stewart, she began collecting paintings and sculptures. Things, of course, grew from there.
Beyond what it gives to the community, the museum means so much to Dubois, who personally cleans the space's surfaces and burns frankincense, sage and myrrh to cleanse the museum's "energy."
A true passion project, Dubois' museum doesn't receive any government funding. She lives in the home with her teenage son, whose room also serves as a gallery.
This museum is full of love, from personal to beyond! If you'll be in Philadelphia this summer, and you'd like to visit, the Colored Girls Museum website has all of the info you need!