#VeteransForKaepernick dispels the myth that protesting the National Anthem is disrespectful
August 31, 2016 at 1:30 am
For the past few days, we've seen hate-filled messages about Colin Kaepernick's decision to protest the national anthem. On Tuesday, some veterans decided to change the tone of the conversation, and throw their support toward the 49ers quarterback's bold move, showing solidarity.
Some wanted to be clear that bigotry is not what they stand for.
#VeteransForKaepernick Because we're actually not all self-centered racists. #BlackLivesMatter pic.twitter.com/VHnW5Pbxav

— Ed Beck (@DEdwardBeck) August 31, 2016
And to let others know to not speak up for all of them or generalize them.
Don't use my service–or that of any veteran–to justify the silencing of black Americans. Not on my watch. #VeteransForKaepernick

— Charles Clymer (@cmclymer) August 31, 2016
if you haven't served, don't speak on my behalf #VeteransForKaepernick pic.twitter.com/30AtfIvaRI

— SH🍔N (@brownlashon) August 31, 2016
Some used this as a reminder that veterans have fought for our 1st Amendment rights.
@Kaepernick7 I served 25yrs in the AF to protect everyone's 1st Amend rights. I support you #VeteransForKaepernick pic.twitter.com/Q7r7PfvryA

— Nicole (@dcmbrdiva) August 31, 2016
Others chose to point out that police brutality is NOT something they've fought for.
I serve for his right to protest.. I don't serve for Police Brutality.. #VeteransForKaepernick pic.twitter.com/Q6GUNTwHDO

— Airbnb Papi (@JoeOnDemand) August 31, 2016
Not to mention the fact that black veterans fought for our rights and were still treated as second-class citizens.
Black soldiers fought for a country that didn't even acknowledge their civil rights. #VeteransForKaepernick pic.twitter.com/d8hTFvL9X8

— SheTweetsTruth (@MsElectLadyKim) August 31, 2016
Because contrary to some popular belief, there are black veterans.
I was a Black man before my service and will still be a Black man when I'm done #VeteransForKaepernick pic.twitter.com/Sjm8Laq9fB

— Dominique Thorpe (@GenuinelySpoken) August 31, 2016
Civilians all over twitter applauded the start of this hashtag.
That moment in time the Veterans had ENOUGH of everybody speaking FOR them. Love it. #VeteransforKaepernick

— Astasia Williams (@AstasiaWillTV) August 31, 2016
This #VeteransForKaepernick hashtag is showing a side of humanity that is rarely seen. My face is so soggy and wet, right now.

— OMG, LaJethro (@LaJethroJenkins) August 31, 2016
This is absolutely amazing. Bravo!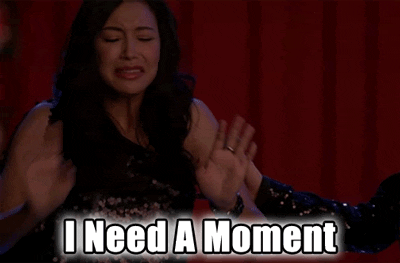 ---
Stay connected to all things Black Twitter, news and the best content on the Internet by signing up for Blavity's daily newsletter.