UCLA gymnast, Hallie Mossett, made headlines recently with a flawless (see what we did there?) gym routine to a Queen Bey medley. With remixed editions of "Formation," "Partition" and "Single Ladies," Mossett slayed her floor routine, scoring big across the board!
In the video, you can see all of her personality and the support of her fellow school athletes as they cheer for her throughout the routine.
Check out the routine below:
Yes, Hallie yes!!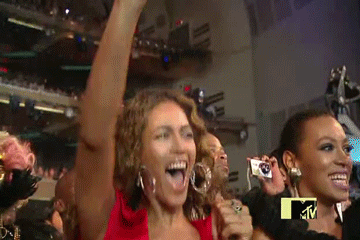 Photo: Giphy