What person of color hasn't felt the bias, preferential treatment and sliding disciplinary scale applied to white people (white men specifically) from the classroom, to the courtroom, to the boardroom?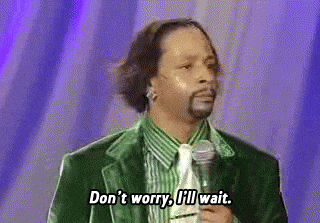 Photo: giphy
Institutional racism is just a part of everyday life, but what happens when the roles are reversed? As more and more black entrepreneurs are creating and running their own businesses, what kind of experience does that create for their white employees?
According to a new lawsuit involving Sean "Diddy" Combs, a group of former white male employees of Revolt TV are alleging "reverse discrimination". The suit claims that the employees were fired from the music channel because they weren't young and black. In court documents obtained by Page Six, Douglas Goodstein and four other white producers, all over age 39, said that they were treated "worse than other employees who were younger and African-American" while working on the televised version of Revolt's popular urban talk-radio program, "The Breakfast Club". The Manhattan Supreme Court suit claims that Executive Vice President, Val Boreland "was always rude, condescending and dismissive towards the [team] . . . Ms. Boreland, however, treated the African-American staff in a much friendlier and respectful manner." The suit went on to say, "the animosity Mr. Boreland had towards Caucasians was clear."
In the suit, the employees who were fired in December 2014, describe an environment where the older white male employees were marginalized as young black employees were nurtured, despite what they deemed to be unprofessional behavior. The lawsuit alleges that execs turned a blind eye to the behavior of "African-American employees who arrived to work intoxicated or hung over." One production assistant "often came to work late, drunk and slept on the editing floor during work hours," the suit says. Yet he "suffered no repercussions for this behavior." When producer Todd Baker complained about the lack of punctuality of the show's guests, production manager Cherisse McKenzie allegedly said, "he just did not understand the 'culture' of the show's guests and on-air personalities."
An attorney for the channel said, "These claims are without merit and have previously been dismissed by the Equal Employment Opportunity Commission."
---
Never miss a headline! Sign up for Blavity's daily newsletter.