One of our favorite #BlackGirlMagic ladies has just become the newest face of CoverGirl!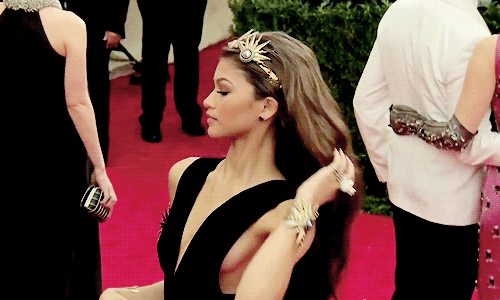 That's right, Zendaya "role model-clapback–barbie doll-actress" Coleman revealed that she is officially adding CoverGirl to her resume.
Coleman said she is honored to be the latest addition to the cosmetic company's brand and she cannot wait to share her beauty secrets with her fans and supporters.
CoverGirl looks to be just as excited as Coleman about the partnership and said her authenticity is a key trait of the 19-year-old that attracted them to her.
"Her ability to distinctly stand out is a key reason that so many girls and women look up to her, not only as a beauty icon, but also as a role model," CoverGirl told Buzzfeed. "Zendaya is redefining #goals for this generation and showing the world what it means to be a girl boss—smart, in control and unapologetically herself."
Congratulations are DEFINITELY in order! What do you think about Zendaya's new role?