The 15 commandments of throwing shade
Have you ever been the victim of a
shade-throwing master
? Has someone decimated your entire existence without you ever seeing what's coming? Was the shade that was thrown so subtle that you were left speechless? My friend, it's time for you to clap back. These are the commandments of the art of throwing shade. Learn them and you shall prosper.
1. Thou shalt give a good side-eye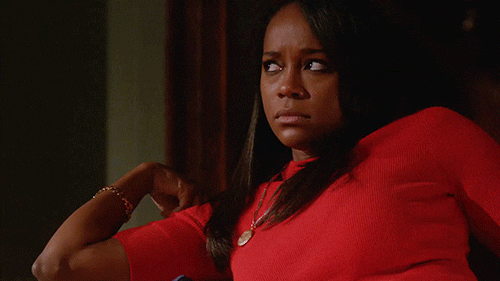 Photo: Giphy
This is the most fundamental element of shade-throwing. A side-eye given at the right moment can throw shade so epic that it has the power to hurt. How well this is done can really make or break your shade. There are different degrees of side-eye but if you don't know it, you just don't know it.
2. Thou shalt learn how to read thy brother
Photo: Tumblr
Throwing shade and reading are two different things. However, if you know how to tell someone about their life, you'll be able to throw shade. The trick is doing it in the most pleasant way possible.
3. Thou shalt remain calm and subtle at all times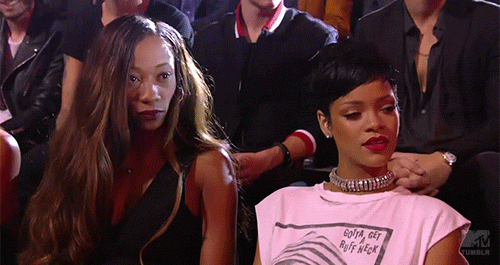 Photo: Giphy
The more nonchalant you are about throwing shade the better off you'll be. Everything doesn't have to be a show. The best way to effectively shade someone is to never let them see it coming and never announce your next move.
4. Thou shalt up thy .GIF and meme game
Photo: Tumblr
Shade-throwing is at an all-time high on social media. Tired of friends quote-tweeting your subs and hitting you with emoji eyes? Prepare yourself with an arsenal of .GIFs and memes. The help of a shady queen (i.e. Phaedra Parks, Lo London, Tamar Braxton, Whitney Houston, Oprah Winfrey, Naomi Campbell) can assist in mastering a shady conversation seamlessly.
5. Thou shalt always mind thy manners
Photo: Tumblr
How can anybody ever confirm that you're taking shots if you're polite? Manners are always best paired with questions when throwing shade. Remember the life lessons your mama taught you.
6. Thou shalt always remember the Lord
Photo: Tumblr
Throw an occasional "Jesus" into commentary with southern-drawl, shake your head, and then walk away. This is almost as effective as a cutting side-eye.
7. Remember the fourth wall, keep it relevant.
Photo: Giphy
Photo: Giphy
Think back to the episode of
The Fresh Prince of Bel-Air
when Jazz told the new Aunt Viv she looked different after having baby Nicky and Will looked directly into the camera. PERFECT SHADE.
8. Thou shalt always hold thy liquor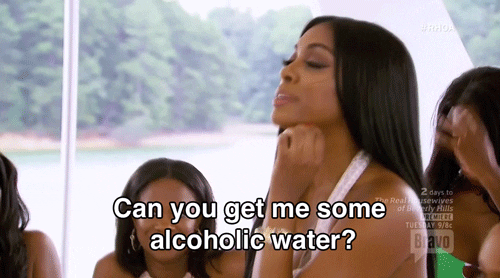 Photo: Giphy
The more liquid courage you have, the better off the shade will be. It'll be so good you won't know how to stop yourself. Just make sure you don't start to read someone because things might get a little heated.
9. Thou shalt flip thy hair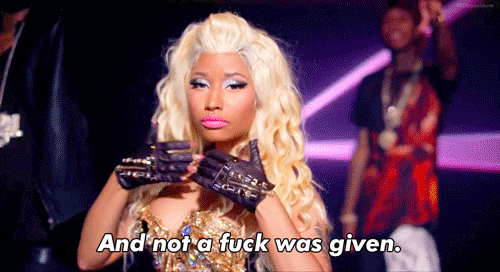 Photo: Giphy
Short hair, don't care and it doesn't even matter. Whether you're rocking box braids or bundles, flat twists or a top knot, a hair flip is the little bit of extra exaggeration any good shady boots needs. It can be real or imaginary – if you sell it right, no one will know the difference.
10. Thou shalt keep a good tag-line in thy pocket
Photo: Giphy
See Phaedra Parks' "Fix it Jesus" or Kenya Moore's "Don't come for me unless I send for you."
11. Thou shalt ask questions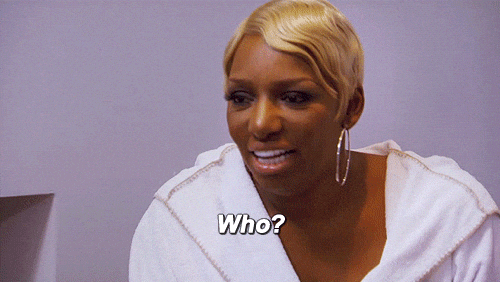 Photo: Giphy
A little shady and subtle curiosity ain't never hurt nobody.
12. Thou shalt learn and master the body language of shade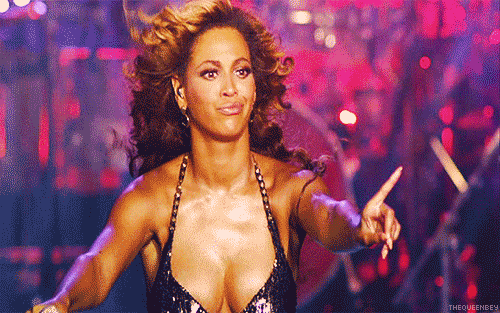 Photo: Giphy
A neck roll, finger wag, shoulder shrug or pursed lip will hold you down and help you reign supreme.
13. Thou shalt not throw shade unless thou can catch shade.
Photo: Tumblr
Never get defensive or let anybody ruffle your feathers. If you can't compete in a tea-sipping or palm-tree-placing match, throwing shade isn't for you.
14. Honour thy shady Kings and Queens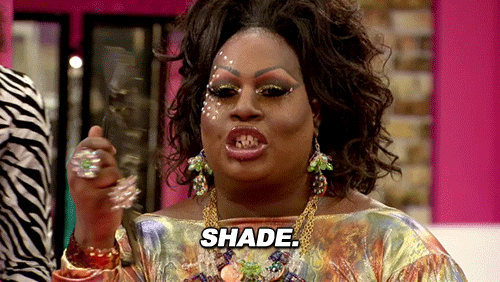 Photo: Giphy
There are shady kings and queens living on your TV screen and Twitter timeline. Binge-watch
The Real Housewives of Atlanta
or
Ru Paul's Drag Race
and take cues. You'll thank us later.
15. Thou shalt never admit to thy transgressions
Photo: Tumblr
Throwing shade is like Fight Club.
The shadiest people you know will never admit to casting the palm trees or the gulping of tea, and neither should you.
Now, children, go out in the world and be shady.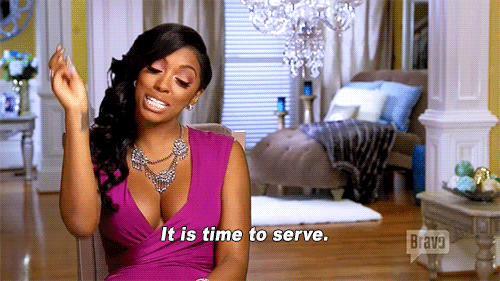 Photo: Giphy
---
This article was co-written by Lauren Porter.

Porter is a recent graduate of Syracuse University and enjoys a good New York City brunch with unlimited Mimosas and a good shade fest while Beyonce plays in the background – it's a recipe for success.
---
Share this post on Facebook below!
---