Halloween season is here and the costume pressure is on.
Because social media is popping and it doesn't seem to be slowing down anytime soon, you have to have a costume worthy of all those likes we all crave. (Let's be honest — we do.) So we're here to help you make your Halloween as lit as that jack-o-lantern on your neighbor's porch. We got you, boo!
1. Black Panther (All of It)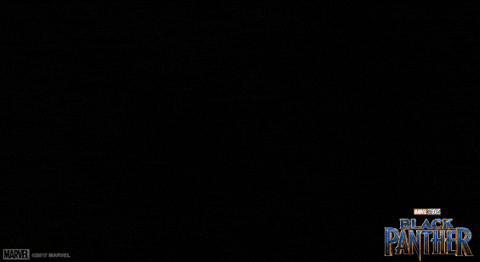 Duh! It was the biggest movie of the year, so of course every trick-or-treat street and costume party will be swarming with residents of Wakanda. We'll see a bunch of folks dressed as T'Challa, Shuri, Okoye, M'Baku and Killmonger. But shout-out to you if you find a hidden gem that everybody and their mama won't have; like dressing up as the actual concoction that strips the Black Panther's strength away.
2. Baby Cardi B Meme
Our mama told us you'll have one of the funniest costumes at the party, if you pull this off:
My name Kulture Kiari. My mama said it mean "love." Mind your business. pic.twitter.com/x6sKcrAWe0

— Zuri The Lioness (@thepbg) July 11, 2018
Your pictures for Instagram, Twitter and SnapChat will be easy, since your pose has already been predetermined. Plus, you can come up with a funny, Halloween-related caption like, "My mama told me I can't eat everybody's candy."
3. Beyoncé: BeyChella Edition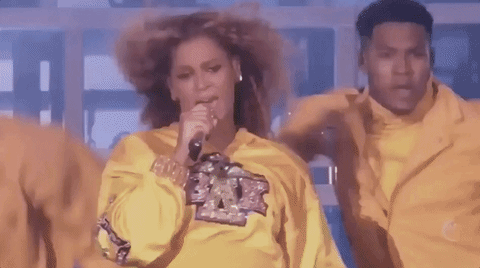 This costume will have everybody mad. If you can't afford that Balmain hoodie, we totally understand. The good thing is you can make your own. We've already seen some dope DIY versions from fans who went to OTR II. Get in fabulous formation.
4. BBQ Becky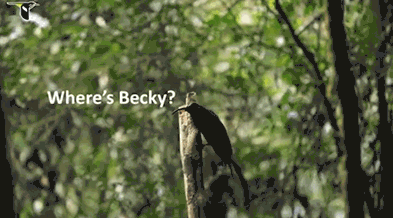 Twitter had a blast making fun of her insistence on not minding her damn business, and it should continue to. She's the trick and this costume is a treat for us. No whiteface required! Just pop on some shades and hold that phone up to your ear in the most smug way possible. Bonus points if you capture a pic doing so while a bunch of your homies are just grilling and/or having wholesome fun in the background. And don't worry: No whiteface is required!
5. Colin Kaepernick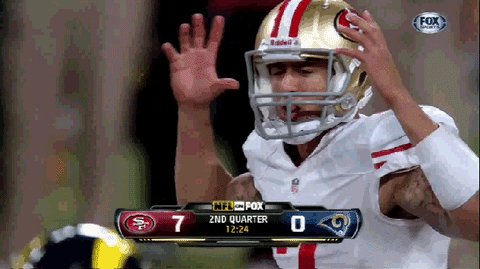 Three words: Just do it. Pick out that afro and rock a football jersey while taking a knee. You'll have the most #woke costume at the party, and everyone will want to take a pic with and of you.
6. Drake and Pusha T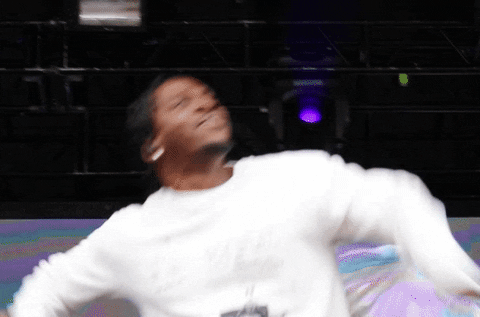 Given these two rappers gave us the most entertaining and popcorn-worthy beef in hip-hop this year, this would be a hilarious costume for two best friends. Maybe the "trick" could be hiding a child, or nah?
7. Kanye West: The MAGA Edition
This one is almost too exhausting to be funny at this point, given Kanye's most recent actions and pro-MAGA rants. But it's also the best representation of this year. would've been unbearable without humor, so you may as well have fun with this, too!
8. Childish Gambino, This Is America Music Video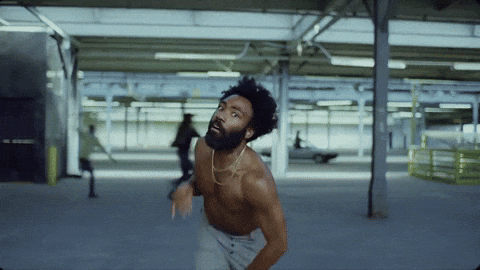 This costume would be the best, because you could reenact Gambino's wonky dance moves, making your Instagram Stories better than everyone else's. They won't "catch you slippin'" on that costume, will they?
9. Kevin Hart and Tiffany Haddish
This would make a great couple's costume, not because they're a real-life romantic couple — they're not. However, the comedy duo has been seen pretty much everywhere together this year, in a professional context. Not only did they star together in the successful comedy Night School earlier this year, but Haddish is pretty much following in Hart's boss-made footsteps. We see her making major moves.
10. Meghan Markle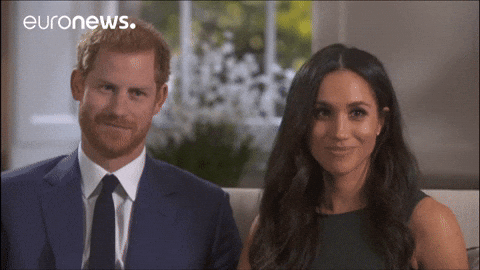 Our very own black princess! We can only imagine how many black little girls will be adorably dressing up as the new Duchess of Sussex this year, but millennials can have fun with this one, too. Prince Harry can be included for a couple's costume. But for all the single folks who are apprehensive about doing this one, remember that Markle is also a feminist — there's no shame in riding solo!
11. Cast of Avengers: Infinity War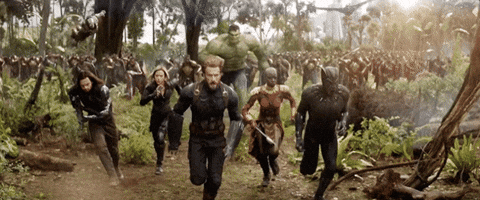 Specifically from the "I don't feel so good" moment, painfully uttered by Spider-Man, as he faded away. (If that warranted a spoiler alert, your costume should be the rock you've been under all year.) If you can pull off that effect, we give you major props, because that line became a meme of its own.
12. Nathan from Insecure
Why? Because he ghosted Issa. Thus, he's a ghost. Hallo-winning.
13. Cast of A Wrinkle In Time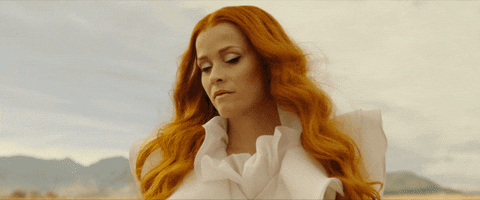 Get three of your friends and dress up as Mrs. Whatsit, Mrs. Who and Mrs. Which, who each have some of the most beautiful costumes we've seen this year. Or you can be really boss and go as Ava DuVernay herself.
14. Official Portraits of Barack and Michelle Obama
Watch: the moment Barack and Michelle Obama's portraits are unveiled in Washington, DC with the artists, Kehinde Wiley and Amy Sherald https://t.co/n4IvgNqEmd @NPG @BarackObama @MichelleObama @kehindewileyart pic.twitter.com/j70JOtmpYd

— The Art Newspaper (@TheArtNewspaper) February 13, 2018
Barack's would be particularly cool because of the leafy background, which would warrant a crafty trip to Michaels to construct a cardboard backpack. Michelle's would be dope for makeup creativity, due to the grey tones in her portrait.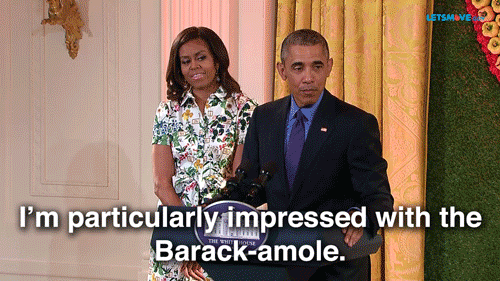 15. LeBron James as a Los Angeles Laker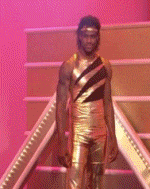 One of the most significant sports stories in the news this year was when LeBron announced he was leaving Cleveland to play for the Lakers. Just cop a Lakers uniform with his number, and you got it! If you have a friend tagging along with you, they can dress up as a bandwagon fan. (Go LA LeBron!)
Happy Halloween! Make sure to follow us on social media and show us your costumes.
Liking this content? Check these out:
A Look At Some Of The Weekend's Most Creative Halloween Costumes
They Came, They Served, They Spooked: 29 Top Halloween Costumes of 2016
Little Boy Not Yet Schooled In Black Mamas Tries To Pull A Halloween Prank On His Mom