Opinion
15 Reasons Why Brunch Is A Preferred Turn-Up For Black Millennials
It's more than just wings and red velvet waffles.
Photo Credit: Photo: Simplistic Phobia Photography
There's just something about a coming together of black people with food.
Photo: Martin
Like what you're reading?
Get more in your inbox.
And bottomless mimosas.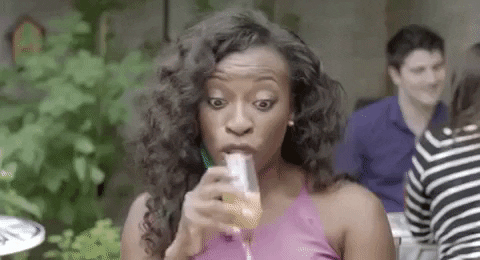 Photo: Giphy
Brunch. This sacred time between breakfast and lunch is more than a breaking of bread, it's a memorable experience week after week. Depending on your location, brunch events can range from a cozy function with a handful of people there to stuff their faces or it's a full blown affair complete with random appearances by the who's who of the city.
If you're a black brunch-goer here are the characteristics of the atmosphere.
1. A 2-for-1 Turn-Up
Photo: 4Gifs
Most brunches turn into day parties, therefore you don't have to move to a second location in search of a kickback. When the mimosas start flowing and the DJ lets loose with a trap mix during the last hour of the brunch, you remember you already paid to park, you have on your comfortable shoes and you might as well stay for another two hours.
No one walks into brunch thinking, "I'm just going to stay for a few minutes." Lies.
2. Casual Conversations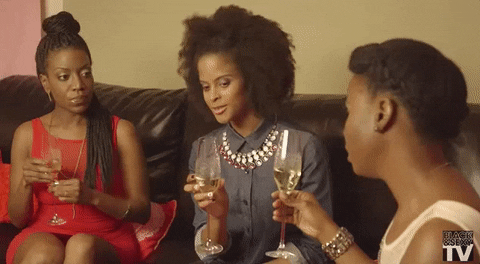 Photo: Black & Sexy TV
There is never a shortage of good people and engaging conversations at brunch. A collection of topics like who was the finest actor in the New Edition biopic, Superbowl predictions (even during training camp), Snapchat's newest filters all the way to dissecting why white women voted for Donald Trump over Hillary, you can always count on smart and funny chat at brunch.
Millennials get a bad rap for being anti-social because we're so glued to our phones and prefer text communication over face-to-face interactions. If you've stumbled upon a brunch with good vibes, you won't even think about pulling out your device unless it's to follow someone on Twitter or add them to your contacts. You're too busy having a good time to think about your phone.
3. People Watching
Photo: Giphy
The neat thing about brunch is that you can purchase tickets way in advance (most of the time they're free) or spontaneously show up the day of. For the random floaters perusing the crowd, just there for the food, it's a time to sit back and watch black folk interact. This demo of attendees likely just woke up because they went out the night before and are extremely hungover from their evening of drinking as if they had no liver. Brunch is a perfect time to sober up over an omelet, coffee, and entertaining people.
4. The Dress Code Is Open To Interpretation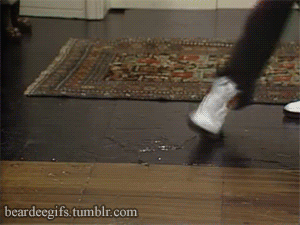 Photo: The Fresh Prince of Bel-Air
Come as you are. Brunch fashion can range from red bottoms to Jordans. Depending on your objective for the afternoon (find a bae or networking), you can wear just about anything. The dress code isn't enforced; however, you want to at least wear your best (or least wrinkled).
5. Meaningful Connections
Photo: 4Gifs
Remember those casual conversations from #2 on this list? These talks can actually turn into something more. The person you're standing beside in the buffet line commiserating about why the servers haven't put out fresh bacon or why the grits are so runny, you may have met the plug you've needed for quite some time. Once the two of you hit it off, it's customary to exchange social media info right then and there or at least invite them to meet the other individuals in your party.
Brunch is a chance meeting with lifelong contacts.
6. Surprise Guests
Photo: Tumblr
You never know who is going to walk through the door. The above gif is a demonstration of how the entire room looks when someone notable enters the atmosphere. Sometimes this person is advertised along with the event or they're just like everyone else, looking for a good time. Once they come in, everyone reverts to #3 on this list.
7. Bae Acquisition & Retrieval
Photo: A Different World
Brunch is like a live production of soul swipe. Your next "situation-ship" could be seated at the table adjacent to yours. Someone probably had eyes on you from the moment you walked in the door. Stay up.
8. Sophistiratchet Headquarters
Photo: Giphy
One is never too bad or boujee to get down on the floor, drop it like it's hot or back that ass up in a public arena if the music is right. The turn up setting at a brunch is just right. Never too hood, never too uptight.
9. The Debate
Photo: ReactionGif
Remember #2 on this list? The casual convos? Well, yeah, sometimes the chat gets to be way too heavy. You can always find that one loud table or section at the bar where you refuse to sit at, but love eavesdropping on their conversation because they always go there.
This is the Kendrick vs. J. Cole section of the restaurant.
10. A Time To Seal The Deal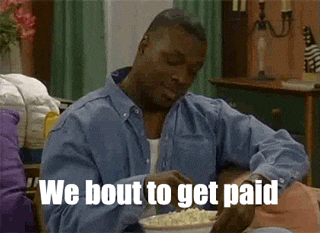 Photo: Giphy
Your goal for the day was to dine and enjoy the good vibes, that is until the person you've been emailing for weeks finally walks in. From here, you know it's time to use your best elevator pitch, in the most subtle way. No one comes to brunch thinking of their business plan, but when opportunity and preparation align, one must seize the moment. Partnerships and potential business deals happen all the time at brunch.
11. Reconnect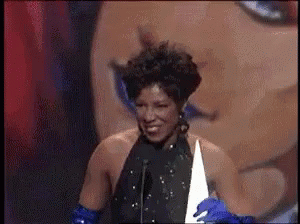 Photo: Giphy
Newly formed squads happen regularly at brunch. If you forgot to send a follow-up email from an introduction at the last brunch you attended, this is your second chance to reconnect with those new faces. For the frequent brunch-goers, you tend to see the same good people again and again. The handshakes turn into hugs.
12. Show Your Friends A Good Time
Photo: Living Single
If you have friends in town for the weekend, brunch is the best way to show them a good time. Whether it's a Saturday or Sunday afternoon, before they hit the road to go back home, you can never go wrong with brunch. This gets you off the hook from cooking if they're staying at your house. A wise man once said, "Tell your friends to get with my friends and we can be friends." Brunch is also a time to introduce your homies to your in-town squad. You never know who your friends know.
13. The Woke & Waffles
Photo: The Fresh Prince of Bel-Air
Social commentary over red velvet waffles. Every brunch is complete with the group that is one retweet away from organizing a popup march. We are in a time where black millennials are the driving force behind renewed Civil Rights efforts. The time is always opportune to discuss social reform and educate ourselves. Brunch isn't off-limits for woke chat.
14. A Melting Pot Of Ministries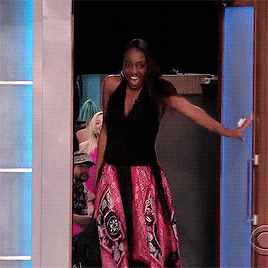 Photo: Giphy
Sometimes you roll to brunch alone. It happens that way especially if you're in a new city or your friends are being boring AF at the house and didn't want to go out with you. The neat thing about brunch is, you'll find a variety of groups to mix and mingle with. There's really no pressure to fit in. Black millennials are not monoliths and we can hold our own in any setting. When you're alone, you can choose from the woke table, the entrepreneur table, the tech table, all the way over to the free-spirited table. With an open mind, you'll find your ministry.
15. A DAMN Good Time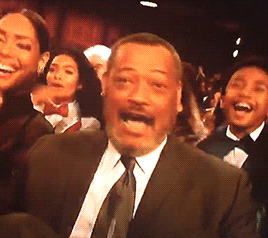 Photo: Giphy
You can say what you want about black folks, just make sure you add "and they know how to have a good time." Brunch is like a black family reunion, especially when the DJ is on point and playing the right hits. It's a time to reflect, unwind and turn up. Each time you go to brunch, you always want to come back. Black brunch is a time when dope souls connect.
What's your favorite part about brunch? Let us know below in comments.
---
Sponsored Content
8 Tools You Should Use To Help Achieve Your Personal Goals