A Principal Reportedly Cut This 11-Year-Old's Locs Against His Will, Then Made Him Pick Them Up Off The Floor
Lattrice Averette posted on Facebook that she was not contacted before or after her son's hair was cut.
March 30, 2018 at 7:08 pm
Update: Officials from the Jones County School District have concluded the investigation into a mother's claims that school officials cut off her son's locs according to WDAM. The superintendent has claimed the allegations were false. His mother Lattrice Averette, who first shared the alleged incident on Facebook, told Blavity "it's not over."
"My son not lying and if you talked to him you would know. I will say she threatened him last October with cutting his hair if he didn't get it out his face that came out of her mouth to me believe me it's far from over," Averette said.
She couldn't expound on the ordeal any further as her lawyers have advised her not to go into detail. Blavity will continue to update the story if new information is presented.
Original story: This week, Lattrice Averette sent her 11-year-old son to school, thinking he would have a normal day. Never would she have imagined that he would return with his long locs chopped off. According to WDAM, the young boy returned home and told his mother that his North Jones Elementary School principal cut off his hair before making made him pick his shorn locs up from the floor.
The reason for this? Averette says it was because her son's hair was in his face. Averette posted details of her son's account along with pictures on Facebook.
"Before and after .... still shocked that the principal of a school who is the leader for the rest of her staff felt she had enough authority to cut my son's hair his locks his cultural identity," Averette wrote in the caption. "All because it was in his face which hair does when it's long. He was sent to the office where the principal cut his hair then told him to pick it up. He is not in military school or juvenile he goes to public school. They have no right cutting my son's hair. I was not contacted before or after this. My son told me when he came home as he handed me his hair."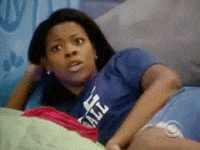 Averette's son claimed that he was in class when he was called to the principal's office without reason. Once he was in the office, the principal started cutting off his locs.
Averette also posted a video statement directly from her son and later posted an update on Facebook.

Jones County Schools Superintendent Tommy Parker confirmed this incident is under investigation.

"Continuing the investigation into this accusation, but at this point and time, after taking statements from teachers, counselors, school officials, as well as students and reviewing school video, we have not found any evidence the student's hair was cut while he was at school," Parker said.