News
Amazon's 'Slavery Gets Sh*t Done' Products Have Customers Threatening To Cancel Their Accounts
The products have since been pulled from the site.
Photo Credit: Photo: Amazon
Amazon is currently on the Summer Jam Screen for selling pro-slavery themed products, according to Global Citizen.
Customers browsing the site recently spotted apparel with the phrases "Slavery Gets Sh*t Done." The offensive wear was being sold as part of the Amazon Marketplace program, which allows individuals to sell their wares on Amazon.com.
Seller Styleart offered an entire line of t-shirts, mugs, baby bibs, tote bags and sweatshirts featuring the phrase, and the clothing items were modeled by children and infants.
Like what you're reading?
Get more in your inbox.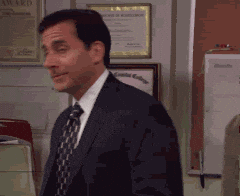 Amazon customers weren't here for this at all, and some even threatened to cancel their accounts:
How anyone can think putting that on a t-shirt is acceptable is appalling. It is offensive in the modern climate where there are more than 40 million slaves and insulting to the memory of those enslaved throughout history!https://t.co/6Jeq1ihumr

— Beth (@BethJackson1x) January 23, 2018'
Human rights organization Anti-Slavery International chimed in as well:
Absolutely shocking t-shirts! - "Amazon under fire for selling 'Slavery makes sh*t happen' t-shirts for kids". Come on @amazon, you should do better to control what you sell
https://t.co/BkJc8fNdFG— Anti-Slavery International (@Anti_Slavery) January 22, 2018'
David Westlake, the CEO of International Justice Mission UK, accused the retailer of trivializing slavery by selling the products. "One in four of the estimated 40 million people in slavery today are children," Westlake said.
Westlake added, "Today, children the same age as those modelling these t-shirts will be forced to work long, back-breaking hours for no pay. They will be living in desperate conditions where starvation, beatings and sleep deprivation are common."
There are currently an estimated 40.3 million slaves around the world, according to Alliance 8.7.
"There is nothing humorous in the fact that around the world, women, men and children are being sold as personal property and are victims of violence and abuse," Westlake said. "It is not funny that often products we buy here in the West — including t-shirts — can have slavery and child labor in their supply chains."
An Amazon UK spokesperson told Global Citizen that the products have been removed.
"All Marketplace sellers must follow our selling guidelines, and those who don't will be subject to action including potential removal of their account. The products in question are no longer available," the shopping giant said in a statement.
---
Sponsored Content
7 Ways To Execute Your Dreams