When news broke that Beyoncé would be covering the September issue of Vogue, fans and fashion lovers alike were ecstatic. Things became even more exciting when we found out that she had full control over the issue. Queen Bey made history when she hired 23-year-old black photographer Tyler Mitchell to shoot the cover, making him the first black photographer to do so in Vogue's 126-year existence.
Now, the issue has finally dropped, and our queen looks amazing!
Bey took a natural approach to her shoot, wearing minimal hair extensions and makeup. Her reasoning? Self-love.
"I think it's important for women and men to see and appreciate the beauty in their natural bodies," The Everything Is Love singer stated. "That's why I stripped away the wigs and hair extensions and used little makeup for this shoot."
The Houston native and mother of three also talked about pregnancy and body acceptance, using her platform to open doors for other black men and women, her journey to becoming the star she is today as well as the legacy she hopes to leave.
"I'm in a place of gratitude right now. I am accepting of who I am. I will continue to explore every inch of my soul and every part of my artistry," Bey proclaimed. "I want to learn more, teach more and live in full. I've worked long and hard to be able to get to a place where I can choose to surround myself with what fulfills and inspires me."
Bey also touches on having born witness to a string of poor romantic relationships in her family.
"I come from a lineage of broken male-female relationships, abuse of power and mistrust," Bey said. "Only when I saw that clearly was I able to resolve those conflicts in my own relationship. Connecting to the past and knowing our history makes us both bruised and beautiful."
"I researched my ancestry recently and learned that I come from a slave owner who fell in love with and married a slave. I had to process that revelation over time," she continued. "I questioned what it meant and tried to put it into perspective. I now believe it's why God blessed me with my twins. Male and female energy was able to coexist and grow in my blood for the first time. I pray that I am able to break the generational curses in my family and that my children will have less complicated lives."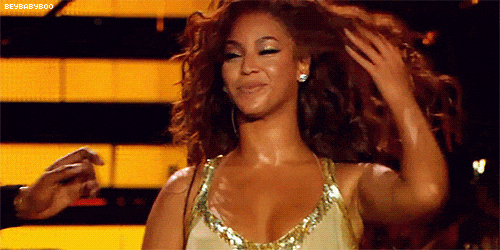 Queen things only!
Liking this content? Check these out:
JAY-Z And Beyoncé Are Now Allowing Fans To Register To Vote While On The Run With Them
Beyoncé Shares A New Picture Of Cutie Patootie Twins Sir and Rumi
Watch The Legend Jump Out As Beyoncé Handles This Midair Malfunction In A Way Only A Queen Would