Beyoncé, Black Motherhood And The Resistance
Queen Bey reminds us that Black History Month is always lit
Y'all. Y'ALL. Shawn, Bey and Blue Ivy Carter's family is growing by TWO.
And we REJOICE.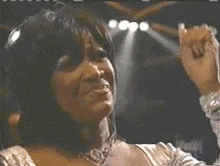 Because Beyoncé Giselle Knowles Carter has not done anything on the internet accidentally since Al Gore blessed us with it, we know her timing was intentional. On opening day of the first Black History Month under Trump, Beyonce reminds us that we can ALWAYS count on Black women to come through.
I personally was lying in bed when I saw the news, feeling… listless seems to be the best word. I'm a doula, so I hadn't called in black or anything. But, I was wondering how to even go forward in the midst of this mess? What did providing support to families look like when I was losing hope?
Hope is essential to good birth.
All of our advances haven't changed the mysterious and bloody nature of bringing life into the world. Well-prepped parents and pristine hospital rooms can't change the fact that birth requires hope, risk and optimism. We hope for the safety of mother and child, for the possibilities of this new life, and we hope that there will be a world worthy of a new soul.
I thrive on the faith that doula work requires. But in the midst of personal challenges and and living under a regime hell bent on putting forward an agenda of white supremacy, I was tired.
I was especially tired of reassuring clients that as they brought black sons and daughters in the world, they could raise them successfully. That their endeavor was worthwhile.
I work in the DC metro area, primarily with families who are educated, progressive and intentionally parenting. While labor pains and lack of sleep are unnerving, they tend to have histories of success that we can tap into when planning their birth and postpartum periods.
But lately, I've been in uncharted territory. Since the election, I've heard clients and parents share the fears that they have about raising babies in a time when the values that they believed America was working towards were all coming into question.
While I'm fully prepared for a lot of things, these answers are beyond me.
The feelings of being unsettled about what this administration meant for black families have only grown, as I watch power consolidate in the hands of the unqualified, the unkind, and the unapologetically anti-immigrant, anti-woman, anti-gay, anti-trans, anti-poor, anti-black. How do I go on supporting women, building them up even as every viewing of the news and newsfeeds dashes these hopes?
But GOD.
Excuse me, BUT Beyoncé!
The communal joy, the virtual ring shout that went up when Mrs. Carter graced our Instagrams draped in seafoam green tulle, surrounded by flowers, looking like a modern day fertility goddess…
It was unmatched in 2017. It was pure #blackgirlmagic. And it was transformative.
Beyonce's announcement is a reminder that regardless of what the government may do, we can be ungovernable. In spite of relentless attacks on black life, black well-being and the safety and security of all marginalized people, we always resist.
We resist with our bodies in the streets, with our minds, and with our unwillingness to stop moving forward, and to stop creating and procreating. Even as there are attempts to distract and silence us, to dishearten us and stamp us out, we show up with and show out.
Black mothers' refusal to give up on their children, and black women's refusal to give up on the promises that America has made to its citizens, has sustained us. Beyonce, today, sustained us.
She reminded us that we create family, and we create community, and we will not allow it to be destroyed. And we'll raise up children who will go forward and do the same. And as Angela Davis tells us "When Black women win victories, it is a boost for virtually every element of society."
I needed this reminder of the fertile ground that is the power of black women. Thanks Queen.
OH! And if anybody happens to talk to Beyonce, and she's not yet hired a doula, or that doula needs a backup, let her know that I and my doula partner can make ourselves available.