Any company hoping to work with Beyoncé better have the diversity of its staff in formation.
The "XO" singer is collaborating with Adidas for a partnership with her Ivy Park clothing line. Before she went with the three stripes, she took meetings with other companies.
Reebok was one of them, but the Adidas subsidiary ended up learning about the importance of diversity the hard way, according to ESPN writer Nick DePaula. DePaula explained the experience to the hosts of The Jump.
ESPN Writer @NickDePaula reveals Beyoncé walked out of a meeting w/ @Reebok after she highlighted the pitch team's lack of diversity & non-existent representation of her background and skin color. ????

He also talks about Bey getting offers from Jordan (@Jumpman23) & @UnderArmour. pic.twitter.com/J2P3cvGw6I

— BEYONCÉ LEGION (@BeyLegion) April 5, 2019
"Throughout this process over the last year or two she had discussed with Under Armour, with Reebok as well, Jordan [at Nike] at one point was interested in maybe partnering with her," DePaula said.
"She had a meeting at Reebok and they had a whole presentation of everything, potential products, how this could all look, and she kind of took a step back and said, 'Is this the team that will be working on my product?'"
"Somebody said, 'Yes,' and she said, 'Nobody in this room reflects by background, my skin color and where I'm from and what I want to do.' So she took a step back and left and then it did not come to terms," he continued.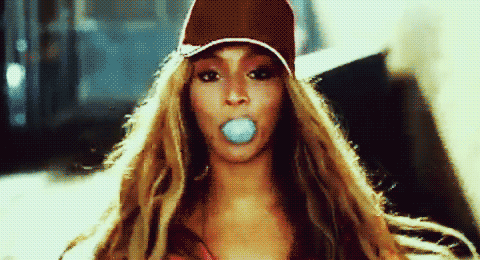 DePaula expressed Beyoncé's dedication to ensuring her partnerships reflected her values.
"For her, it really goes beyond that. It's not just about putting her name on a shoe and here's the new Adidas Beyonce 1, or whatever they end up calling it," he said. "It's about having an imprint on the company and an impact in terms of diversity."
Beyoncé's deal with Adidas was announced on Thursday, reports People magazine.
Ivy Park was originally sold under Topshop until the "Love on Top" singer bought out the contract in November 2018.
"This is the partnership of a lifetime for me," Beyoncé said in a statement. "Adidas has had tremendous success in pushing creative boundaries. We share a philosophy that puts creativity, growth and social responsibility at the forefront of business.
Now, check these out:
America's Largest Black-Owned Bank Is Launching A Line Of Debit Cards Featuring Revered Black Women
Isaiah Washington Believes Trump Has Done More For Black People Than Obama
Rapper Lil Nas X, Whose Song Was Kicked Off The Billboard Country Charts, Just Remixed His Hit With Billy Ray Cyrus