How Black Creators Are Breaking Barriers By Using Scripted Podcasts For Storytelling
They're the game changers.
June 15, 2017 at 12:31 am
Listening to podcasts is one of my favorite past times, and there seems to be a podcast for any and everything that you want to hear. Young black creatives also seem to be some of the main people at the forefront of the podcast game. I previously wrote an article with some of my favorite podcasts by black millennials, and since then, I have been introduced to a whirlwind of more amazing podcasts. One particular type of podcast I've recently been enjoying is of the scripted variety. What these narrative podcasts offer is the satisfaction of and ability to relate to characters the same way you would in a television show as well as the intimacy of feeling as though you're apart of the conversation that podcasts include. What I also specifically enjoy about these podcasts is the fact that they are hitting on topics that are either considered taboo or simply aren't being talked about enough, especially within the black community.
I've taken a look at three narrative podcasts. Each hitting on a topic and telling a story that we don't hear enough of. These creators have taken advantage of the creative freedom that podcasts can provide, and we're loving the result.
Fruit by Issa Rae
I fell in love with Issa Rae and her creative genius with the beginning of her web series Awkward Black Girl. Many people got hip to her storytelling through her HBO series Insecure. However, not enough people are hip to her podcast Fruit. Fruit is centered around a character whom we know only as "X." The podcast follows X's first person narration as he navigates his truth of being a professional football player, gay, and an African American male. This combination allows us to explore stigmas surrounding the spectrum of sexuality not only in the sports world, but in the black community. It also hits the nail on the head when it comes to hypermasculinity and the limitation of black men's ability to truly self-discover and sexually explore. Seasons one and two are out now and stream exclusively on Howl.

Black Widow by Eric Dizzy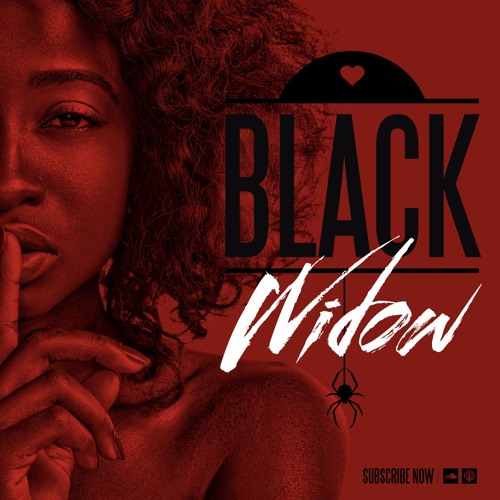 Black Widow is the first scripted, black erotica podcast written and produced by Eric Dizzy, an audio engineer who also hosts the podcast Ignorant Philosophy. Black Widow follows, and is narrated by, the main character, Jessica Kelly, who is learning about and exploring her sexuality. In learning about her sexuality, she goes against the grain of the "acceptable" boundaries set when it comes to women's sexual purity. She takes control of her sex life by learning how she likes to have sex and who she likes to have sex with. In the process, she learns that perhaps there are no boundaries when it comes to sex, except for the ones you set for yourself. This podcast takes on a touchy subject of sexual liberation, and more importantly, black women's sexual liberation. Eric noticed that there wasn't anything else quite like this out here helping women to be more comfortable in their sexual skin. This podcast is created solely for women, and as season one has just come to an end, "Black Widow Diaries" have begun. Diaries put listeners' real life sexual stories into a script, once again helping to kill the idea that sexual liberation is just a myth.



Bronzeville by Larenz Tate and Laurence Fishburne
Now Bronzeville seems like more of movie than a podcast. It's set in the 1940s and follows the great migration to the Southside of Chicago's Bronzeville. Bronzeville was a thriving and self-sufficient African American neighborhood. The show was made by Chicago native Larenz Tate as well as fellow actor Laurence Fishburne. The history of Bronzeville often times gets forgotten, and this podcast caresses our ears with colorful description and drama that takes us back to a Chicago we don't often hear about. The reasoning for Tate and Fishburne making this a podcast rather than a television show or movie was because no one wanted to get behind it. However, a podcast gave them creative freedom, and we get a star-studded cast and an earful of rich description.
What all these podcasts are doing are breaking barriers in the podcast game. It gives creators a chance to have creative freedom and tell the stories that they want to tell. All of these stories are being told our way, which is something we don't get enough of. Scripted podcasts still don't seem to get as much hype as they should. However, they're evolving what a podcast can be. As much as we love conversation, sometimes a script can tell the story better. Attaching to characters allows us to put ourselves in their shoes and understand the point better. These are the things that are really happening and need to be addressed. After all, art imitates life.
---
What other scripted podcasts by black creators are you listening to?