Last year, Menswear Style featured a story titled, "5 Men's Hairstyle Trends for 2016." Aligning menswear advances with the barbering world, the story speaks with Sam Hickey, Senior Barber of Murdock London, and features styles ranging from a deep side part to textured and military-inspired cuts. Honestly, it's a story filled with gorgeous men and great hair. And yet, once we got to the "Natural Texture" section, we couldn't help but feel like there were a few trends…and a few good men…missing. Where was the black men's hair?
Check out some beautiful black men's hair below.
Trigger warning: #thirsttrap
1. Free fros
2. Lengthy locs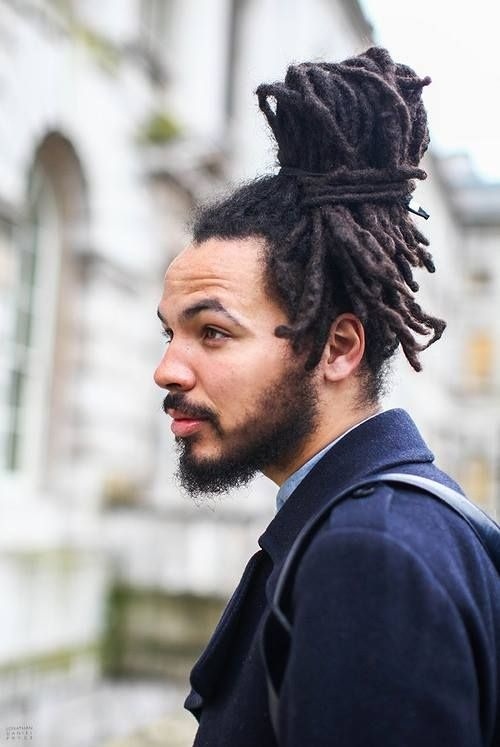 3. Tendril top knots
4. Cascading curls
5. Functional fades
6. Bold beards
There is a whole Instagram account dedicated to them.
7. Colored coifs
We probably need a new hashtag for all this beauty, huh?
I'm thinking #blackboybrilliance.