Cardi B Reveals What Caused Her Fight With Nicki Minaj
"I'm not going to catch another artist in the grocery store or down the block," Cardi said.
October 09, 2018 at 6:29 pm
Cardi B is everywhere and is showing no signs of letting up. Even a kerfuffle at a Harper's Bazaar party couldn't stop her momentum. Speaking of that now infamous melee (with none other than Nicki Minaj), Bardi took some time in an interview with W Magazine to tell her side of how the meeting of two of hip-hop's greatest stars devolved into a fight.
Many have speculated on what caused everything to pop off. According to the Invasion of Privacy rapper, comments about her daughter, Kulture, were the last straw.
"For a while now she's been taking a lot of shots at me. I spoke to her twice before, and we came to an understanding. But she kept it going," Cardi said.
"I was going to make millions off my Bruno Mars tour, and I sacrificed that to stay with my daughter. I love my daughter. I'm a good-a*s f**king mom," Cardi said. "So for somebody that don't have a child to like that comment? So many people want to say that party wasn't the time or the place, but I'm not going to catch another artist in the grocery store or down the block."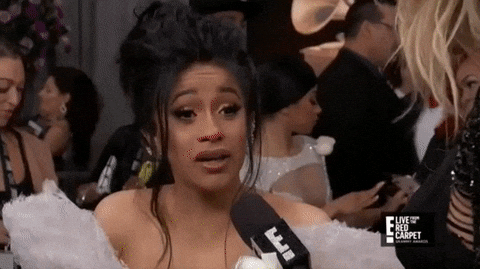 The rapper also got a bit vulnerable regarding her relationship with Offset, which continually makes headlines due to rumors of cheating and the like.
"When I got married with my dude, we still had a lot of doubts, because our relationship is not like everybody's," the rapper said. "He was always traveling, and I was always traveling. We're artists. So I used to see him, like, twice a week, and, you know, he's known for having different women, and I'm known for, like, not taking s**t from guys. But we really loved each other, and we was scared to lose each other."
Overall, though, it all comes down to baby Kulture. Cardi said every move she makes is for her.
"My baby. That's all I give a f**k about right now," she said.
Liking this content? Check these out:
Cardi B And Offset Paused Their Turn-Up At The Club To FaceTime Baby Kulture
Cardi B And Nicki Minaj: Two Black Titans Who Could Be Even More Powerful By Supporting Each Other
Nicki Minaj Dives Into Cardi B Ordeal, Bizarrely Accuses Fellow Rapper Of Cultural Appropriation