Cardi B's Latest Money Moves Include A Las Vegas Residency
She's getting more cheese for her egg.
January 24, 2019 at 2:24 pm
Cardi B is heading to Sin City.
The "Money" rapper scored a Las Vegas residency, reports The Associated Press. She will perform at KAOS, a club and performance venue opening in the spring.
Bardi is one of several artists to receive a spot at the new club. Others include Kaskade, Skrillex and G-Eazy. The latter collaborated with Cardi for his hit "No Limit."
This is the second high-profile gig Cardi has received in January. On Thursday, the Recording Academy announced she would perform at the Grammy Awards. She is nominated for five awards including top prizes Record of the Year for "I Like It" and Album of the Year.
And did we mention she will be in a Super Bowl ad?
Pepsi released a sneak peek of the commercial on Wednesday, according to E! News. Cardi can be seen wearing a bedazzled red, white and blue jacket as she clutches a matching soda can.
We're one month in, and it seems Cardi B is already taking over 2019.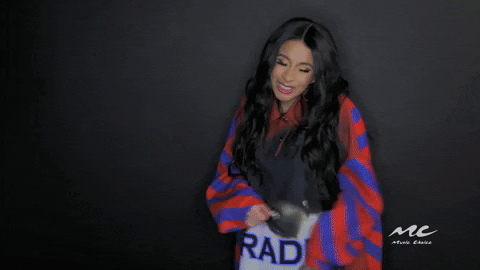 Blavitize your inbox! Join our daily newsletter for fresh stories and breaking news.
Now, check these out:
Bahamian Caterer Who Lost Thousands To Fyre Fest Says Ja Rule's Apology Would Read Better If It Had Dollar Signs Attached
Here's Why The Day Of Racial Healing Is An On-Going Commitment
Man Who Fatally Stabbed Morgan Freeman's Granddaughter Sentenced To Prison