For The Record, John Legend Couldn't Care Less About Whether Or Not Sarah Huckabee Sanders Can Eat In Public
Legend: "Reunite the f*cking kids with their families, then we'll talk about Sarah Sanders and her f*cking dinners."
June 30, 2018 at 12:12 am
Red Hen restaurant's recent refusal of service to Sarah Huckabee Sanders had conservatives all in their feelings, and everyone (whether supporters or not) had something to say about the incident.
On Thursday night, John Legend and his wife Chrissy Teigen were leaving a restaurant when TMZ approached him to ask about Claudia Jordan's shady comments about the White House Press Secretary.
According to The Cut, the star of The Real Housewives of Atlanta said Sanders is "not missing any meals, she'll be all right."
The TMZ reporter asked Legend if her fat-shaming comments were necessary.
And, ummm ... John don't give AF!
He initially ignored the question then responded, "Ask me 'Should we be reuniting 2,000 kids with their families?'"
The reporter obliged. The question refers to the Trump administration's immigration policy and how hundreds of children are separated from their parents. Legend firmly answered the question: "Yes, we should."
John concluded the conversation with a hammer-dropping comment.
"I don't care about f*cking Sarah Sanders," he went on. "Reunite the f*cking kids with their families, then we'll talk about Sarah Sanders and her f*cking dinners."
BLOOP!
Give that man a round of applause!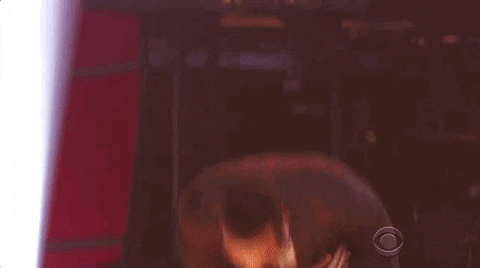 The TMZ reporters also asked Legend about Represenative Maxine Waters and whether her aggressive calls for action will cost Democrats the midterm election. John scoffed, and called the California representative an "OG" who did a "great job."
We have a feeling Auntie Maxine would be proud of John's response about Sanders.