Culture
Hoda Kotb Replaces Matt Lauer As Permanent Co-Host Of NBC's 'Today' Morning Show
She is the perfect woman for the job.
Photo Credit: Photo: Twitter/NBC
After former morning anchor Matt Lauer's unceremonious departure from NBC, the network has been searching for a suitable candidate to replace him on the "Today" morning show.
And today, NBC has found their woman in Hoda Kotb. The announcement has quickly taken over Twitter becoming the number one trending topic on the social media site. She will join Today team members, Savannah Guthrie and Al Roker, to name a few.
"This has to be the most popular decision NBC News has ever made," Guthrie said while celebrating the news on Tuesday's "Today."
Like what you're reading?
Get more in your inbox.
"There's no one I'd rather be sitting next to in 2018 than you," Kotb said.
Since Nov. 29 of last year, Kotb has filled in for Lauer after he was abruptly fired for multiple allegations of sexual misconduct and harassment. CNN reported that NBC decided to take it day by day and after her skillful handling of the situation, the network ultimately decided to keep her on in December.
"Over the past several weeks, Hoda has seamlessly stepped into the co-anchor role alongside Savannah, and the two have quickly hit the ground running," NBC News chairman Andy Lack wrote in a Tuesday morning memo. "They have an undeniable connection with each other and most importantly, with viewers, a hallmark of 'Today.'"
Kotb is the logical choice to fill this valuable position. She has been with the network since 1998 serving first as a correspondent on the "Dateline." Then, she co-hosted the 10 a.m. hour of "Today" with Kathie Lee Gifford since 2008.
Now, in 2018, she will continue co-hosting the 10 a.m. hour while adding the 7 and 8 a.m. hours to her plate.
Congrats to Hoda!!!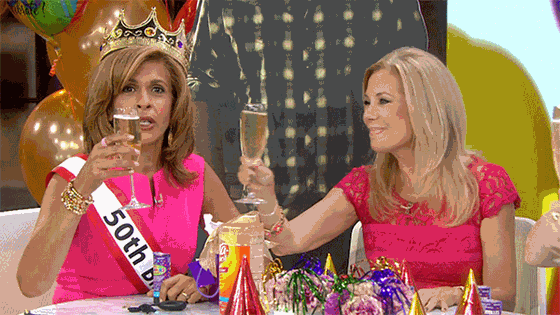 ---
Sponsored Content
8 Tools You Should Use To Help Achieve Your Personal Goals