Jason Van Dyke Claims He Shot Laquan McDonald 16 Times Trying To Hit His Knife
The officer also said video of the teen's death "doesn't show my perspective."
October 02, 2018 at 8:44 pm
One month after the trial of Chicago police officer Jason Van Dyke began, the time came for him to testify.
The 40-year-old took the stand on Tuesday, facing charges of first-degree murder, aggravated batter and official misconduct for the killing of Laquan McDonald, according to NPR. On the stand, the police officer claimed he had never before fired his weapon before that fateful night, and maintained McDonald had exhibited dangerous behavior.
"His face had no expression — his eyes were bugging out of his head, he had these huge white eyes just staring through me," Van Dyke testified.
Police dash cam footage from the 2014 incident shows McDonald walking away from Van Dyke with a closed folding knife in his hand. In the video, Van Dyke shoots McDonald, and continues to shoot him once the teen was on the ground.
"We never lost eye contact," Van Dyke said on the stand through tears, according to Buzzfeed News. "His eyes were bugging out of his face. His face was expressionless."
According to the Chicago Tribune, the defendant told the jury his story seemed somewhat different from what the dashcam video shows because "the video doesn't show my perspective."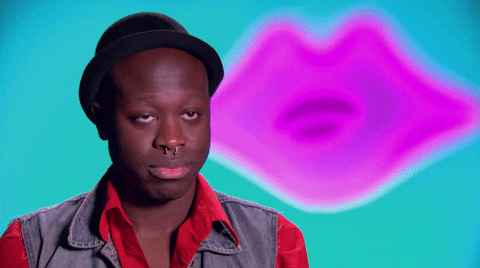 Van Dyke also claimed that despite it running counter to his training, he wasn't aiming at the youth as he shot his gun, but at the knife.
"I kept on looking at the knife and I shot at it … I just kept wanting him to get rid of the knife," he said, adding he fired "two or three shots" after reloading his gun.
Other moments of note that came on Tuesday included defense use-of-force expert Barry Brodd defending Van Dyke's fired shots as justified, and assistant special prosecutor Joseph Cullen deeming the defense team's dramatic courtroom re-enactment inaccurate.
Judge Vincent Gaughan sent jurors home for the day in the late afternoon and noted the defense will rest on Wednesday, telling them, "We're getting near the end."
After the defense rests, the prosecution will have time to present a rebuttal.
Now, check these out:
3 Chicago Police Officers Have Been Charged With Conspiracy To Cover Up Laquan McDonald's Fatal Shooting
After Watching Footage Of Laquan McDonald's Death, Jurors Hear Expert Testimony In Van Dyke Trial
Activists Mark What Would Have Been Laquan McDonald's 21st Birthday