Katherine Johnson Honored On Her 100th Birthday With Statue At Her Alma Mater
Johnson, known as the "human computer," celebrated her 100th birthday the day after the ceremony.
August 27, 2018 at 8:05 pm
Katherine Johnson, considered a NASA human computer during the Space Race, was rightfully thrusted into the spotlight following the release of the 2016 film Hidden Figures, in which she was portrayed by Taraji P. Henson.
To celebrate her achievements in helping humans reach space, and to celebrate her 100th birthday, Johnson's alma mater, West Virginia State University, decided to erect a giant figure in her name so that it will be impossible for her to be hidden ever again.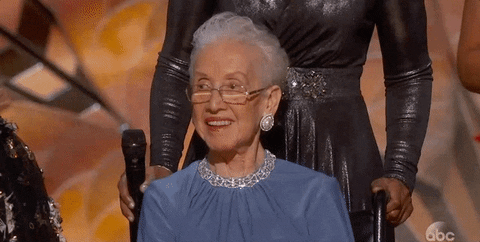 Seventy-five of Johnson's family members, including her children, grandchildren and great-grandchildren, joined hundreds of people who attended the ceremony, according to the West Virginia Gazette.
The honorary statue was unveiled on Saturday, the day before Johnson's 100th birthday. In addition to the statue, WVSU awarded scholarships in her honor.
Today the University community gathered to dedicate a statue and scholarship in honor of our amazing alum Katherine Johnson. The statue will serve as a source of inspiration to current and future students of all that is possible through dedication, hard work and perseverance. pic.twitter.com/iFOqxnr1eH

— WV State University (@WVStateU) August 25, 2018
"What makes Katherine so extraordinary is she not only prevailed while segregation failed, Dr. Johnson has continued to persevere and thrive with the gracious poise and clarity that defies mere words of explanation, let alone definition," said Dr. Yvonne Cagle, space and life sciences directorate at the Johnson Space Center. Dr. Cagle gave the keynote speech during the ceremony.
Johnson graduated from WVSU at the age of 18, with mathematics and French degrees.
"So what can you say after a century about someone like Dr. Katherine Coleman Goble Johnson — our very own global, global genius? Let's see — you say nothing. You don't say anything. You listen," Cagle continued.
The new scholarship was awarded to two freshmen studying STEM, Jasiaha Daniels and Alexis Scudero.
NASA also celebrated Johnson's born day with a tweet on Sunday.
Wishing a #happybirthday to Katherine G. Johnson on her 100th birthday today! She worked at @NASA_Langley as a human computer starting in 1953. Her calculations were critical to our early human spaceflight program (you've probably seen that in the movies). #WomensEqualityDay

pic.twitter.com/gesS10ZnZg
— NASA History Office (@NASAhistory) August 26, 2018
"Her calculations were critical to our early human spaceflight program (you've probably seen that in the movies)," the space organization tweeted.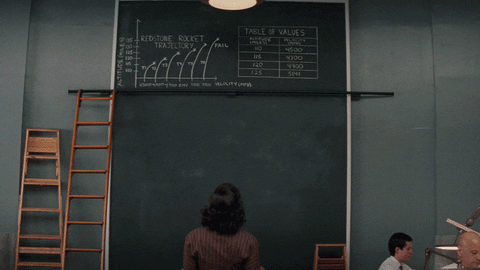 Now, check these out:
'Hidden Figure' Katherine Johnson's Great-Granddaughter Receives Perfect Score On Math SOL Test
NASA Honors American Hero & Hidden Figure Katherine Johnson With The Dedication Of A New Research Facility
'Hidden Figure' Katherine Johnson Will Give Hampton's Spring Commencement Address