Y'all!
Kobe Bryant made history on Sunday when he won an Oscar for Best Animated Short on his film, Dear Basketball. Bryant collected his Oscar statue along with the film's director Glen Keane. Bryant has a writing credit for the film.
Bryant's win makes him the first black person to win an Academy Award for Best Animated Short. Not only was his win historical, but his speech was iconic as well.
"I mean, as basketball players, we're really supposed to shut up and dribble. I'm glad we do a little bit more than that," said Bryant.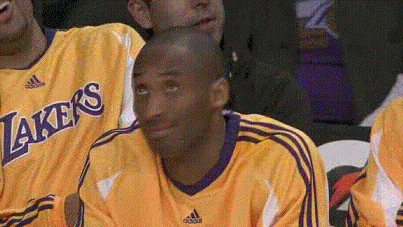 Bryant was clearly taking a shot at FOX News anchor Laura Ingraham when she recently tried it with LeBron James and told him to "shut up and dribble."
Add an Oscar to @kobebryant's resume. pic.twitter.com/5QjWqMR847— SportsCenter (@SportsCenter) March 5, 2018
Kobe Bryant wins an Oscar for his animated short film "Dear Basketball" #Oscars
pic.twitter.com/uPRUUSMSQ4— NBA RETWEET (@RTNBA) March 5, 2018
"When I told people that I want to be a writer... a storyteller... I got a lot of 'That's cute'," said Bryant at the Oscars press conference right after his win.
"This feels better than winning a championship!," Bryant exclaimed.
We have to say it again: Kobe Bryant is an Oscar winner.
Wow Kobe Bryant is an Oscar winner. #Oscars— ReBecca Theodore-Vachon (@FilmFatale_NYC) March 5, 2018