Madonna Gives Awful Tribute To Aretha Franklin, Proves She Needs To Stop Being Left In Charge Of Tributes To Black Icons
Can we maybe stop putting her on tribute duty? She ain't doing it right.
August 21, 2018 at 1:54 pm
As the world mourns the passing of R&B legend Aretha Franklin, Madonna has come under intense scrutiny for giving the Queen of Soul a wack tribute at the 2018 VMAs.
Madonna, who recently celebrated her 60th birthday, was criticized for seemingly turning the tribute into a celebration of her decades-spanning career, reports E!
"Aretha Louise Franklin changed the course of my life. I left Detroit when I was 18. Thirty-five dollars in my pocket. My dream was to make it as a professional dancer. After years of struggling and being broke, I decided to go to auditions for musical theater. I heard the pay was better. I had no training or dreams ever, ever becoming a singer, but I went for it," she recalled.
She would continue, reminiscing about her big break and how Franklin's music would give her the chance to be a star in her own right.
"I showed up to the audition, and two very large French record producers sat in the empty theater, daring me to be amazing. The dance audition went well. Then they asked me if I had sheet music and a song prepared. I panicked. I had overlooked this important part of the audition process. I had to think fast. My next meal was on the line," she said.
"Fortunately, one of my favorite albums was Lady Soul by Aretha Franklin," she continued. "I blurted out, 'You make me feel.' Silence. 'You make me feel like a natural woman.' Two French guys nodded at me. I said, 'You know, by Aretha Franklin.' Again, mmhmm. They looked over at the pianist. He shook his head."
Twitter was perplexed by the glaring self-absorption and didn't forget that this wasn't her first time poorly paying homage to a late black music icon. Her tribute to Prince during the 2016 Billboard Music Awards also invited side-eyes. If the VMAs had the same memory, this might have all been avoided.
Aretha watching Madonna's tribute to her from heaven .... pic.twitter.com/fuMkCCf1AT

— Jemele Hill (@jemelehill) August 21, 2018
Enough‼️ Be mad at me if you want. But, we as a nation ... must stop letting #Madonna do the tributes to great black music legends. First there was that Billboard debacle to Prince. And NOW ... Madonna babbling about Madonna, in that faux #MTVVMAS "#Aretha tribute". #nomore 😡

— Arsenio Hall (@ArsenioHall) August 21, 2018
Idk why folks are surprised at Madonna's self-serving Aretha Franklin tribute at the #VMAs because I still remember how she began her Michael Jackson tribute back in 2009 🤦🏻‍♂️ pic.twitter.com/aYJQKbfwLe

— Dallas.Hawes. 💬 (@DeeEmAych) August 21, 2018
#Aretha or Madonna remember what she did to prince? Madonna is officially banned from any more damn tributes!! pic.twitter.com/KSe4YhGW8T

— kimberly (@ScorpKimberly) August 21, 2018
Something needs to be done about these white folks consistently using #madonna to disrespect our legends!

— Latayia Hicks (@tayia) August 21, 2018
FIRST OF ALL! FUCK THE VMAS! FUCK THE ONES WHO R TRYING TO ERASE MICHAEL JACKSON FROM THE MUSIC HISTORY! FUCK MADONNA THAT SELFISH BITCH WHO TURNED THE ARETHA TRIBUTE INTO A SPEECH ABOUT HERSELF
FUCK EVERYTHING

— Batso! (@MJangel1958) August 21, 2018
If the tribute wasn't bad enough, Madonna's choice of clothing also caught the eye of critics. She stood up in front of millions while wearing traditional Moroccan/Amazigh attire, perpetuating the controversy and inviting accusations of cultural appropriation, as The Hollywood Reporter points out.
What Madonna has been doing for days & wore during the VMS is a traditional Amazigh dress & crown. She has been wearing it as a costume & calling herself "Berber queen" Berber being a RACIAL SLUR used against Amazigh which means Barbarian. As an amazigh, I am FURIOUS. #Madonna

— A Woman on the Internet مريم (@aurelie_nix) August 21, 2018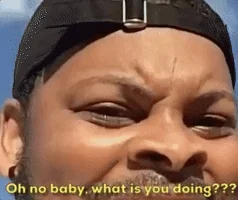 Now, check these out:
Stevie Wonder Reveals His Last Words To Aretha Franklin
Aretha Franklin's Four-Word Description Of Taylor Swift Proves She Was The Queen Of Soul AND Shade
Man Shot After Arguing Over Whether Halle Berry Should Play Aretha Franklin In A Movie