U.S. Open 2018 champion Naomi Osaka is many things: young, talented, athletic, ambitious … just to name a few. She is also, as she keeps reminding reporters, black.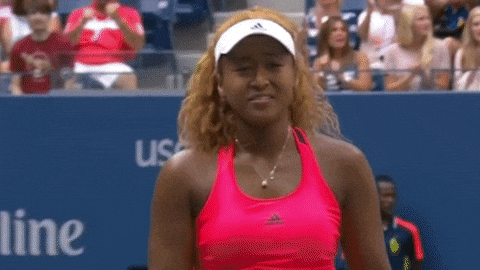 We recently published a list of need-to-know facts about the 20-year-old champ, and one of the things we highlighted is how proud the rising tennis star is of both her Haitian and Japanese heritage.
Still, the mainstream media loves to showcase one above the other, and we all know why. Yes, she did make history as the first Japanese woman to win a Gram Slam singles tournament, and that's a big deal, but as the Washington Post reports, she is also the first person of Haitian descent (man or woman) to win a Grand Slam.
Naomi Osaka is Japanese-Haitian, not just Japanese. And she'll quickly remind you about that. But reporters continue to diminish her Haitian identity smh. ????????????????

— Jermaine Scott (@itsjermaine) September 8, 2018
Why are they only focusing on @Naomi_Osaka_ 's Japanese heritage and not a mention of her Haitian background? She's proud of both and she's the "first" for both countries …hummm? pic.twitter.com/K2y19mpJY5

— Alberto B Mendoza (@AlbertoBNAHJ) September 9, 2018
As reporters rushed to ignore Osaka's Haitian heritage, so did other coverage. For instance, that horrendously racist cartoon of Serena Williams, which depicts Serena as a stereotypical "angry black woman," features Osaka as a white woman with blonde hair. The erasure was real and very apparent.
During her first few tournaments, people would express surprised once they learned Osaka was half-black. "I could see the shock on people's faces," she told Racquet Magazine earlier this year.
After her Grand Slam win, one reporter asked how she balanced "Japanese culture" and "U.S. culture."
Osaka quickly set the record straight by answering, "My dad's Haitian, so I grew up in a Haitian household in New York," Osaka said during a press conference, following her U.S. Open quarterfinal win. "I lived with my grandma. And my mom's Japanese and I grew up with the Japanese culture too, and if you're saying American, I guess because I lived in America, I also have that, too … I hope I answered your question. I don't know."
In a separate instance, another reporter (who hadn't done their research) not only mistakenly referred to Osaka's non-existent New York roots (she grew up in Florida), he completely neglected her Haitian side, so Osaka had to "represent."
The phenom has long made it clear how integral her Haitian roots are to her identity, and has often shared pictures like this adorable family portrait, which she posted to Instagram:
Naomi Osaka's mama in the 90's had a Haitian man while rocking a FUBU snapback. Don't let them erase the culture. pic.twitter.com/nLB4Mc4D2z

— Sympathy & Payola ???????? (@ShaneJBernard) September 10, 2018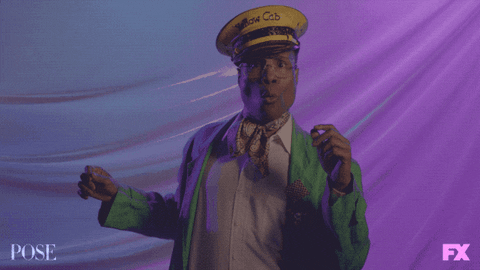 Perhaps that photo will finally help the media get the memo on Osaka's heritage. Even if it doesn't, it's clear the athlete will continue to rep for Haiti, both in interviews and in posts like this one:
Naomi Osaka, we are rooting for you and that includes all of you.
Liking this content? Check these out:
Naomi Osaka Says She Felt Like She 'Had To Apologize' After Her Historic U.S. Open Victory
Male Tennis Pros Confirm What Serena Knew All Along: Sexist Behavior Is Tolerated In Tennis
7 Things To Know About Naomi Osaka, Winner Of The 2018 U.S. Open