Trending
Naomi Wadler: Racism Has Led People To Believe 'Black Girls Aren't Worth As Much As White Girls'
Wadler: "That kind of racism has psychologically embedded the idea that black girls aren't worth as much as white girls, and they don't matter."
Photo Credit: Photos: YouTube
During the huge March For Our Lives protest in Washington, D.C., there were many young notables that spoke out for more effective gun control, but there was one particular face that stood out: Naomi Wadler.
Not only did Wadler speak on the importance of school safety, but she touched on the oft-erased subject of how gun violence affects the black youth. At the march, Wadler said, "I urge everyone here and everyone who hears my voice to join me in telling the stories that aren't told. To honor the girls, the women of color, who are murdered at disproportionate rates in this nation."
Recently Marley Dias interviewed Wadler for ELLE, touching on the source of Wadler's passion, her career goals and the importance of black girls being the forefront of media.
You may remember Dias from her #1000BlackGirlBooks initiative, which she started because she didn't see enough books starring black girls.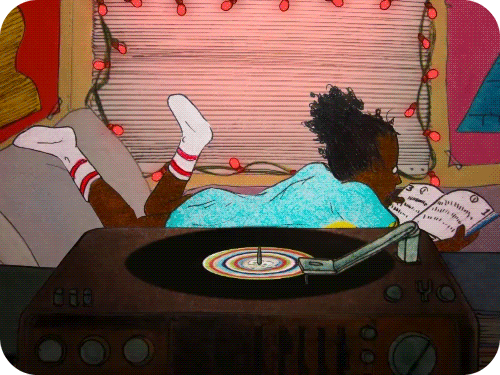 Looks like the two girls have something in common! So, it made sense that Dias — who referred to Wadler as her "kindred soul" — would interview Wadler about black girl representation.
"I always noticed how misrepresented black women were in the media, and sometimes how they were just forgotten," said Wadler, who wants to explore politics or journalism when she grows up. "I noticed how black girls who were raped or killed or committed suicide — they didn't get trending Twitter hashtags, they didn't get retweeted millions of times, I would tell somebody I felt terrible about it, and they'd be like, 'Who?'"
"I thought this would be a great way to memorialize and remember one of the lives that would have been otherwise forgotten, like all the other black girls who had been killed. I knew that if I didn't speak up for her, she would have become a statistic; she would not have been remembered as a real person," Wadler continued.
Wadler touched on the reasoning behind why black women victims don't receive the same media attention as their white counterparts.
"Ever since slavery and segregation, I feel like it's been psychologically embedded in us," the 11-year-old noted. "That kind of racism has psychologically embedded the idea that black girls aren't worth as much as white girls, and they don't matter and their lives aren't as precious or special."
Overall, Wadler wants to continue raising awareness so that black girls aren't forgotten, but also wants lawmakers to truly take action so that the nation is a safer place.
"They can't keep saying it should never happen again when they know it will happen hundreds of times after if they do nothing," she said.