Black excellence is bringing you fashions!
Taofeek Abijako is a Nigerian-born designer who just made history as the youngest designer to show at Men's New York Fashion Week, Teen Vogue reports. At 19-years-old, his brand Head Of State+ will displayed on the famed NYFW catwalk!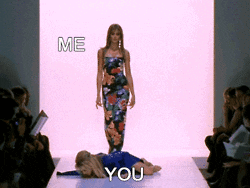 The brand's Spring/Summer 2019 collection entitled Genesis pays homage to 1970s afro-futurism as well as West African youth culture. It is Abijako's fourth collection.
"Genesis is the translation of Afro-futurism portrayed by the likes of Parliament-Funkadelic and Sun Ra through the lens of West African youth – while at the same time celebrating the vibrancy of West African youth culture in the '70s and drawing parallels to modern time. The continuous homage to Fela Kuti is also portrayed," Abijako told CFDA.
Abijako's discovery is straight out of a social media culture handbook. According to the New York Times, Abijako's self-produced lookbook caught the eye of Japanese luxury retailer United Arrow via Twitter. The retailer quickly began stocking the brand.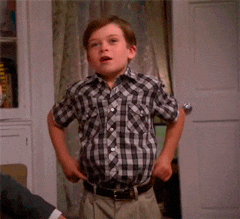 While Abijako was only a senior in high school, The New York Times Style featured Head of State+ as a "brand to watch," and the rest is history. Abijako immigrated from Nigeria two years prior to his big break, and gave up his soccer aspirations to completely focus on fashion.
"I approach Head of State+ as less of a brand and more of a case study," he noted. "It's me digging into my cultural upbringing while trying to have a firm grasp and understanding of it."
Werk.
Liking this content? Check these out:
Pyer Moss' NYFW Show Made A Powerful Statement On Race In America, Featured Diverse Black Models
This Millennial Nigerian American Couple Created A Fashion App That's Changing The Game
These Nigerian Sisters Launched The Successful Dashiki Pride Clothing Brand To Celebrate African Culture