Trending
North Carolina Domino's Gives Customer $50 Gift Card As Apology For Being Referred To As 'NIGA' By Employee
The employee who took her order was fired.
Photo Credit: Screenshot/ WFMY News 2
An order board at a Domino's Pizza in North Carolina advertised an employee's racism when a black customer was given the title of "NIGA."
According to The Associated Press, Myasia Nelson went to a Burlington location of the pizza chain on Monday evening. When she checked the order board for her food's status, she saw a variation of the word "n****r" instead of her actual name.
According to ABC News, the order board displayed the word "NIGA," despite Nelson providing the employee with her first name. The word was also displayed on her receipt.
"Racial discrimination. That's what I feel like it is because if it were anyone else, they would have never done that," Nelson said.
The involved employee claimed not to know how to spell Myasia's name, but the substitute he chose instead wasn't remotely close to her name.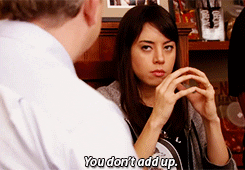 Domino's supervisor Junior Snyder apologized to Nelson in person, and while she accepts his apology, she demands a direct apology from the employee who committed the racist act. The employee has been fired.
Overall, Nelson hopes this is a learning lesson for everyone. "I don't want my daughter growing up being called the words that they wrote about me or being called any type of name," the 20-year-old said, via CBS 10.
Nelson was offered a $50 gift card to the pizza franchise but refused it.
Now, check these out:
This Brooklyn Restaurant Employee Was Fired After Telling Patrons That The Manager 'Doesn't Like Black People'
Black Actor Kicked Out Of New York Restaurant For Wearing A Hoodie
Subway Manager Screams 'N****r' During Altercation, Says It Was A 'Slip Up'