Changes to rules of the Women's Tennis Association (WTA) will make it possible for Serena Williams to wear her famous black catsuit.
The WTA announced the changes on Tuesday, according to Deadspin. The organization will now allow players to wear compression clothing with or without a skirt.
"Leggings and mid-thigh-length compression shorts may be worn with or without a skirt, shorts or dress," the new regulations read.
Williams wore the suit in August after returning from maternity leave nine months after giving birth to daughter Alexis Olympia. The outfit served as a compression garment to prevent the champion from getting the blood clots that almost killed her while she had her baby. She also thought the suit was symbolic of the strength of women.
"It feels like this suit represents all the women that have been through a lot mentally, physically, with their body to come back and have confidence and to believe in themselves," she said.
Bernard Giudicelli, the hatin' a** president of the French Open, threw a fit and swore he would ban similar clothing from his matches.
"It's a bit late because the collections are already designed, but we are going to nonetheless ask the manufacturers to let us know what is coming," Giudicelli said at the time. "I believe we have sometimes gone too far. Serena's outfit this year, for example, would no longer be accepted. You have to respect the game and the place."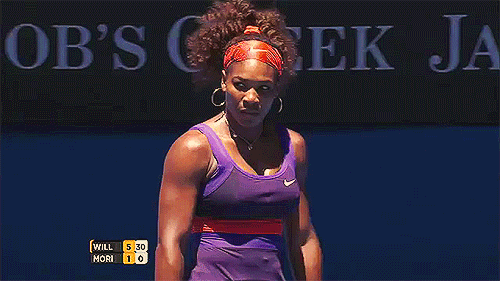 The WTA also expanded protections for mothers who are returning from maternity leave, reports Telegraph. Williams was able to use her protected ranking to compete in a maximum of eight matches over a year, but it was guaranteed she would be seeded. Seeding refers to a player being "planted" into a bracket based on their ranking for drawing purposes.
Serena out here changing the world on her day off.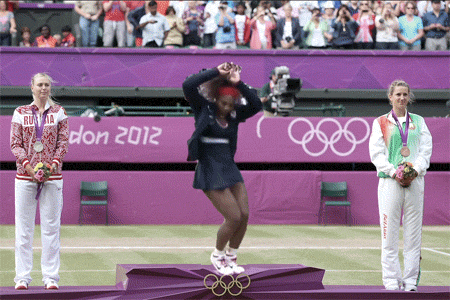 Blavitize your inbox! Join our daily newsletter for fresh stories and breaking news.
Now, check these out:
Black Trump Support Paris Dennard Gets Axed From CNN, Cites Race As Reason
Mother Speaks Out After 1-Year-Old Was Snatched From Her During Violent Arrest
The Toddler Who Went Viral For Beaming At Portrait Of Michelle Obama Is Now Writing Her Own Book