Sheffield, England's Newest Lord Mayor Is A Black Muslim, And His Inaugural Photo Is Bossmade
Swag squat!
Meet Magid Magid, a UK politician who was recently became lord mayor of Sheffield, England. At 28-years-old, the Green Party councillor is the youngest person to hold such a title in Sheffield.
Magid posted his inaugural portrait along with his personal story, and it was all beautiful:
Holy shit, this is surreal! With love, courage and opportunity literally anything is possible! #Alhamdulillah pic.twitter.com/UD0kmfo8Wi— 🚀MΛG!D (@MagicMagid) May 16, 2018
Magid reminisced on the time his family arrived in Sheffield as Somalian refugees when he was at the tender age of 5-years-old, and reflect on the present, where he's now rockin' "the highest honor that can be bestowed upon any citizen in this city."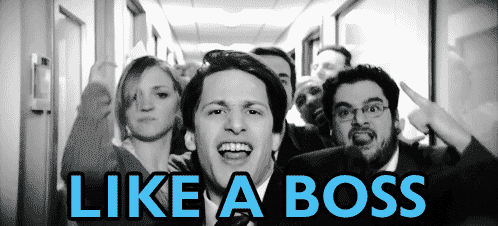 "I am not arrogant enough to think that I made it here all by myself," Magid mused. "I want and need you all to know that today is as much of a celebration about YOU as it is about me."
Magid's picture immediately went viral because well ... LOOK AT IT.
Seeing as the pic is being tweeted everywhere I may as well join in. My portrait of the new Lord Mayor of Sheffield @MagicMagid pic.twitter.com/Y3eOFdJrip— chris saunders (@snappersaunders) May 17, 2018
Magid told Buzzfeed exactly how he felt once he found out about his new title.
"Firstly, it was Alhamdulillah [all praise is due to God alone] and then I was thinking, Wow, this is a bit mad. Even now, it feels a bit surreal," he exclaimed.
Let's talk about that bawse photo, tho.
"I guess it's not your average photo for a lord mayor, but I thought it represented me well enough," Magid admitted. "Firstly, it was a massive health and safety hazard as it was a big drop. But I was first standing on it as I thought it would make an interesting shot."
The swag squat seen around the world definitely had Twitter going ham:
Our Lord Mayor >>> any joker you've got https://t.co/8sEdiTS5mm— Wardy 🆕 (@td_ward) May 17, 2018
He became the first Lord Mayor to swear during his inaugural speech, when he thanked his mother 'for putting up with all the shit' he'd caused her over the years

honestly, that's a mom goal right therehttps://t.co/UliVEMO89P— 𝕞𝕖𝕘𝕙𝕒𝕟 𝕓. 𝕜𝕖𝕝𝕝𝕪 (@meghanbkelly) May 17, 2018
He's super and a brilliant role model/ ambassador for young people. I literally saw young people's mouths drop open when he shared his story at an event he spoke at. Go you @MagicMagid https://t.co/nzksVeAhoe— Jill White (@JilltyWhite) May 15, 2018
Already a big fan of the new lord mayor of Sheffield based on his inaugural portrait alone. pic.twitter.com/Nlfer8IkZs— Adam Batty (@Rivettian) May 16, 2018
Just in case you thought the official portrait's swagu-drippin' was a fluke, Sheffield City Council posted even more pics and we're in love:
Today we welcome @MagicMagid as the 122nd mayor of our brilliant, diverse and creative city. Pictures by @howiehowe. 👍 pic.twitter.com/AJiSvv5sAS— SheffieldCityCouncil (@SheffCouncil) May 16, 2018