Me versus A Different World fanatics that only read the headline of this article and refuse to explore this essay any further.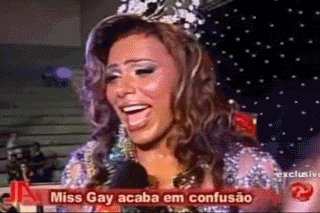 Photo: Global Grind
Hear me out, though. I've watched every single episode at least 10 times each and at this point in my life, I could totally teach a master class on the architecture of the fictional Hillman college. Actually, I must retract part of the previous statement. I've probably watched season one only once in my life because, let's be honest, Denise (Lisa Bonet) was not as thrilling as we hoped she would be in her first year away from home. She was actually boring and whiny AF.
What it's like watching season 1.
Photo: ABC
As we approach the 30th anniversary of the groundbreaking series, I want to make a case for A Different World in 2017.
With the black girl badassery known as Debbie Allen and Susan Fales-Hill in conjunction with an amazing cast and crew, the show quickly became a cult classic in seasons two through six sans Denise. Although the show was centered around students at a historically black college, you don't have to be black or attend an HBCU to get it. The message was intended for all. Suddenly being black and educated was cool in mainstream America.
Photo: A Different World
Watching the show, you gain emotional ties to the principal cast. Remember when Whitley called off her engagement to Dwayne at the end of season four? Or how about Deon beating up on Gina? What about the time when Kim's father was shot when she was leaving for Freaknik and his prognosis seemed grim? The creep that tried to sexually assault Freddie. The series finale when Ron watched Whitley and Dwayne leave for Japan.
ICONIC.
Photo: A Different World
A Different World will instantly put you in your feelings. The writers beautifully crafted characters that audiences cared about and each episode provided a payoff. And of course, the social commentary was always on point. Apartheid, the early AIDs epidemic, racial bias, colorism, the PWI vs. HBCU debate, presidential elections and everything under the sun as it pertained to young black adults of that era.
Never forget.
The show was way ahead of its time. I created a parody account for the show on Twitter, @hillmantoday and tweet out scenarios if ADW characters were living in present day.
Dwayne: Bae what's w/ the black?
Whit: It's for the occasion.
D: Occasion?
Whit: America's funeral.Too much?#Inauguration #ADifferentWorld pic.twitter.com/CNwtPFyTAF

— adifferentworldnow (@hillmantoday) January 20, 2017
And sometimes a group of followers and I will wake up early on Saturday mornings to live tweet the show as we watch on Netflix. It's eerie to see how a three decades old show is so connected to the world we live in today. Despite the lingo and clothes of the late 80's and early 90's, the themes are in line with today's social climate. ADW pushed the Black Lives Matter message before the world even verbalized black value. Freddie pushed intersectional feminism. Shazza was a hotep. Dwayne was a blerd with the ultimate bad and boujee, Whitley right at his side. Ron could have easily out scammed Joanne the Scammer.
It makes sense to reprise their roles, right?
So why not pair Colonel Taylor and Jaleesa's kid with Whitley and Dwayne's, then send them off to college. Dwayne can be a college professor while Whitley is a creative director for a high-end consulting firm. Ron should still be scamming while Freddie is a natural haircare mogul. Kim, she'll be a Nobel Peace Prize winner for her breakthrough innovation in medicine. Dorian and Lena finally have sex. Denise can still be Olivia's stepmom and to this day no one knows what happened to Maggie.
There. We've got us a reboot, but not really.
Photo: The Unbreakable Kimmy Schmidt
I met producer and director extraordinaire Gina Prince-Bythewood last year and bombarded her with the million dollar question, "Why did the show stop at season six? There was at least one good season left in the series. The show could've kept going." The former A Different World writer countered my question with one of her own. I'm paraphrasing here but she said something to the effect of, "Why? Where would you take it?".
My reaction.
Photo: ReactionGIF.org
I hadn't thought that far. I didn't have a clear blueprint of where the show should have continued outside of watching the new class in their undergraduate journey. Gina is my film and TV Beyonce, might I add. Just being in her presence was a huge deal. I aspire to mimic my own career like hers. When she asked me this question, I didn't think about laying ADW to rest. Like many of you, I've held out hope that the show would return in some form.
Last year, I quickly flipped to the Disney channel to see Jasmine Guy and Kadeem Hardison reunite on screen in K.C. Undercover. There was the looming question of how the two would be related according to the storyline, would they even mention A Different World? The writers pulled their encounter off in the best way possible.
Jasmine addressed Kadeem on screen in two short sentences ushering in a sea of nostalgia.
Photo: K.C. Undercover
Photo: K.C. Undercover
The moment was perfect. Zendaya is the child we would've wanted for Whitley and Dwayne.
Whitley & Dwayne reveal the sex of baby Wayne...22 years late. #ADifferentWorld @KadeemHardison @TheJasmineGuy pic.twitter.com/xGgJccH0kd

— adifferentworldnow (@hillmantoday) October 27, 2015
More recently, when we heard the news that black-ish creator, Kenya Barris is developing a show centered around Yara Shahidi's character, Zoey with an A Different World feel our emotions went haywire.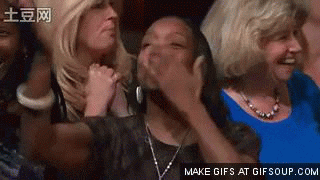 Photo: gifsoup
Kenya is on to something. In his Instagram post about the news, he wrote, "A Different World changed my life and helped pushed me into college. Hopefully this project does the same and encourages more young people to attend University while being funny as hell and telling really compelling stories about that difficult and interesting time of life!!". He is utilizing the impact of ADW in his own life to bring something similar to the next generation.
There are new stories to be told.
I recall watching an episode of Unsung featuring the cast and producers of A Different World and learning how much the show really pushed the boundaries. The season four episode when Whitley was torn about her first time having sex, a condom could not be shown on-air. And apparently the season six premiere is what really sealed the show's fate. The network executives weren't too happy about the show addressing the Rodney King verdict and LA riots. While ADW was riveting and groundbreaking, writers could only dance the line in a certain fashion.
In 2017, shows like black-ish take it there with real issues and uncomfortable conversations. The time is now to speak out. Pick up where ADW left off. We are in a different world. You don't need Whitley and Dwayne there to spotlight the young, black experience. We do need more shows like A Different World, in a different context. Whitley, Dwayne, Ron, Kim, Freddie and even Mr. Gaines (RIP Lou Myers), did their part. It's unlikely that we'll see a reboot or a spin-off at this point, but the show should be an inspiration for content creators of today.
The legacy of A Different World is proof of what can happen when you use humor as a teaching tool to provide social commentary.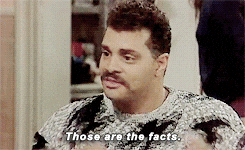 Photo: A Different World
---
---