The Internet Is Rallying Around These NASA Competition Contenders After A Hacking May Have Thwarted Their Black Girl Magic Blessings
We got you, Bria, India and Mikayla!
Update: The three Washington D.C. girls who were winning a NASA competition until a seemingly racially motivated hacking interfered with their chances of winning have been awarded $4,000 by D.C. mayor Muriel E. Browder. The grant will allow the girls to move forward with completion of their project according to The Washington Post.
Original story: Bria Snell, India Skinner and Mikayla Sharrieff are students at Washington, D.C.'s Benjamin Banneker Academic High School and entered NASA Goddard's Optimus Prime Spinoff Promotion and Research Challenge (OPSPARC) in the hopes of winning a trip to NASA. Their project, IN3-Incubator Program, strives to purify public schools' water through filtration jars that filter water while detecting pH imbalances.
The Banneker students made the semifinals, and their project, with nine others, went up for a public vote. NASA's judges planned to select the winner from the public's favorite teams.
Because black girls are most definitely magic, the Banneker students were in the lead, with 78 percent of the vote the day before the voting period was set to end.
However, voting on the OPSPARC site closed early; according to NASA, "attempts were made to corrupt the public choice voting for grades 9-12."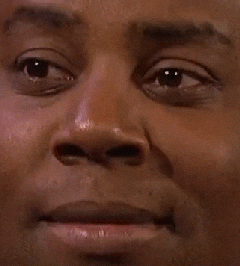 The agency added that it has "an accurate record of the voting results prior to the attempted disruption" and the teams on top before the alleged disruption would receive public recognition.
Some, however, felt that in taking down the poll, NASA blocked black girl magic blessings. In order to keep the Banneker team's shine going, Black Women Who Plan and Create (BWWPC) created a GoFundMe to raise money the assist the young girls in reaching their scientific goals.
"As is expected, our beautiful young ladies have been blocked from achieving their goals," reads the GoFundMe page. "It has been alleged that 4chan hacked the NASA website and skewed the votes. NASA has since suspended voting and will 'only be using the rubrics' to make a final decision."
Regardless of what happens with the NASA competition, BWWPC is encouraging us to support these girls so that they can "reach the stars" and beyond! We're here for it!
For more information about the campaign, head to gofundme.com.