The Weeknd Vows To Never Work With H&M Again After Offensive Online Ad, Others Begin Boycott
Jussie Smollett also clapped back at the retailer.
January 08, 2018 at 9:16 pm
H&M has received mad heat for its recent online product listing that featured a black boy in a "Coolest Monkey in the Jungle" hoodie.
The retailer told us in a statement that they "regret" posting the item for sale, and that they have removed the product from global distribution. The clothing giant also said that it plans to launch an internal investigation on the matter.
Though the product has been removed from stores, the damage has already been done. On Monday morning, The Weeknd vowed on Twitter to never work with the company again.
woke up this morning shocked and embarrassed by this photo. i'm deeply offended and will not be working with @hm anymore... pic.twitter.com/P3023iYzAb— The Weeknd (@theweeknd) January 8, 2018
The musician appeared in a campaign for the brand in 2017, and also designed several pieces for its Fall 2017 collection.
Not long after the Weeknd expressed his disgusted, musician and actor Jussie Smollett told the world why he hasn't been onboard the H&M train for years and years:
Was done w @hm in '07 when i worked the 5 ave store.Left on my break & never came back cuz y'all suck.Stopped shoppin in '15 when it came out y'all use sweatshops/child labor.So this ad is gross/racist but y'all been shady since 4ever.Fuxx y'all.Withcha ugly tight ass drawls🖕🏿— Jussie Smollett (@JussieSmollett) January 8, 2018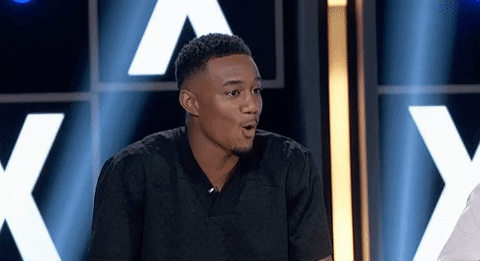 H&M defended itself against allegations that it profited off of child labor (specifically in Myanmar) back in 2016, by arguing that 14-year-olds are not children, as The Guardian reported.
An H&M statement said, "When 14 to 18-year-olds are working it is therefore not a case of child labor, according to international labor laws. ILO [International Labour Organization] instead stresses the importance of not excluding this age group from work in Myanmar. H&M does of course not tolerate child labor in any form."
Others upset by the hoodie took to the internet to express their outrage as well, with some calling for the black community to boycott the retailer:
ALL BLACK PEOPLE BOYCOTT H&M we got the power😒

— ALLA (@BANDSMIDNIGHT) January 8, 2018
R U EFFING KIDDING ME? BOYCOTT THIS RACIST CO. BANKRUPT THEM SHOVE YOUR DISINGENUOUS APOLOGIES BIGOTED RACIST FOOLS https://t.co/tPHowWEkWr— lois mcdade (@irishgilly) January 8, 2018
😂i don't find hard to boycott h&m one bit.

— RealFlexicoBurrwrist (@GodDamnGram) January 8, 2018
Well it's time to boycott H&M using a black child to promote a new clothing line called coolest monkey in the jungle

— Chris (@thereal_chris18) January 8, 2018
Others, however, took a more laissez faire approach, hoping to score some deals thanks to all of the bad press H&M is getting:
I'm not gone front I low-key want y'all to boycott H&M so they can have a big sale and I could cash out . Fucked up how they did lil man tho

— Bobs ♛ | MyBad (@SkinandBonezMSU) January 8, 2018
Boycott H&M?! ...ya y'all do that while i slide in there for the deals after this fiasco pic.twitter.com/5kyCgaM8Pg

— Trae Young stan account (@nikonnuby) January 8, 2018