Dissatisfied with the range or representation available in the commercial market, one Detroit mother has made it her mission to diversify the toy game by crocheting custom dolls.
Florence Aferi learned how to crochet from her mother at the tender age of 12 according to the Detroit News.
It wasn't until she had her first child, Solomon, that she decided to use that skill to make things for children. She got back into crocheting by making hats, booties, mittens, gloves and blankets for her firstborn son.
Then, while pregnant with her daughter Sasha Faith, Aferi took her crocheting skills to the next level, beginning to crochet dolls. After she made her first one, she began to create others with different skin tones, and started selling them online. Her line is like the doll version of Fenty Beauty's foundation range!
"I began reflecting on my own childhood as a little brown girl and some of the experiences I had. My father is Ghanian and my mother is a black American. My siblings and I grew up in Ghana, West Africa, and back in the '80s, there wasn't much variety when it came to dolls of color. There was the Kenya Barbie and the regular Barbie," said Aferi. "I remember asking my mom for a doll that looked like me because my sister's dolls looked like her. My sister is a bit browner than I am. As an adult, I can understand why seeing myself in my toys was so important, and this became part of my mission."
How does Aferi make her dolls?
She uses acrylic yarn for the doll's skin, and a combo of acrylic and 100 percent wool yarns for their wardrobe. It takes her around two or three weeks to finish each doll.
Aferi has launched a company in order to sell her work, called Fancy Fancy Crochet born. Through her online shop, Aferi has created over 100 dolls to date thanks to fans posting on social media.
"People see them on Facebook and share, and sometimes I can get them to go to Instagram and see some of my work. Every order has shipping available. I do priority two-day shipping, and the majority of my sales are out-of-state and out-of-the-country," she said.
Having found such success with her crocheted dolls, Aferi now plans to expand her range of accessories, and is even learning to sew to do so.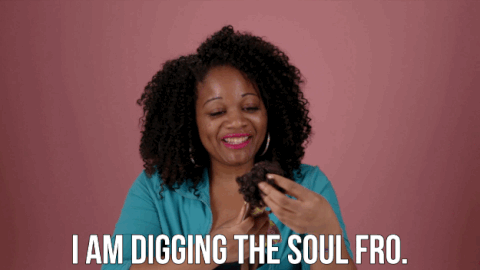 If you'd like to check out Aferi's work for yourself, you can find her dolls on her Etsy page!