Video Model Says Tory Lanez Staged Clip of Him Seemingly Calling Out Colorism On Music Video Shoot
So they truly do anything for clout?
What started off as a praiseworthy moment for Tory Lanez is now making people wonder if the Toronto rapper is just out here chasing clout.
On the set of Lanez' music video for the new single "Good Love," the rapper seemingly interjected when a director swapped out a darker-skinned model, who was already in the shot, for a woman with a lighter skin-tone. In a behind-the-scenes video posted to Lanez' Instagram, he is shown stopping the shoot momentarily to address the talent swap.
"She was already here," the 'LUV' rapper said during the video shoot, referring to Sultry Shen, the darker-skinned model from the U.K. Not entirely dismissing the lighter-skinned model, he adds, "You look beautiful, by the way."
Lanez took to Instagram to address the situation, instantly garnering appreciation from people across social media, commending him for what appeared to be an attempt to address colorism.
"IT IS OUR RESPONSIBILITY AS ARTIST TO STAND UP AND NOT LET THIS HAPPEN .. it's BEEN time to embrace our woman of color #BlackIsBeautiful," the Canadian rapper said in his Instagram post.
However, the Lanez appreciation moment was cut short after Shen took to her Instagram to recount the moment from a different perspective.
"Where is the scene then if @torylanez wanted me so bad?!!! #fakenews," she said on her Instagram story.
According to Shen, Lanez did not have that same energy on the music video set and wanted to do solo shoots with her and the lighter-skinned model.
"Tory asked for both me and the light skinned girl to do solo shoots. When it was her turn, he said cut the video to make it appear as if it had something to do with race. I know the directors very well," Shen said, according to East Coast Renaissance's Instagram page.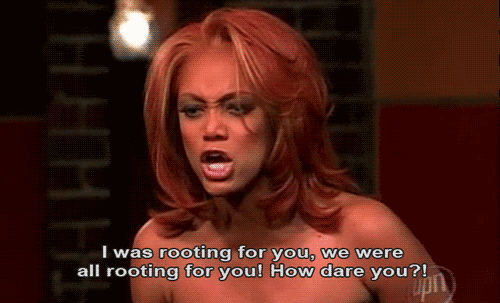 At this point, we think Scottie Beam's tweet about the situation sums up how we feel about this situation:
So.. Tory Lanez lied?

— Are You Valet? (@ScottieBeam) June 17, 2019
While some people on Twitter are speculating that Lanez orchestrated this situation to recover from his comments about Ayesha Curry, others, like us, are just giving him the hardest side-eye:
So the Tory Lanez "colorist" music video shoot was staged? Man give me my LIKE back. Cornball. 🙄 pic.twitter.com/RltUnZmuhO

— Chianya 🇳🇬🙏🏾💋 (@iam_chianya) June 17, 2019