Trending
3-year-old boy's reaction after being adopted is the most heartwarming moment ever
Because everyone deserves a loving family
Photo Credit: Tara Montgomery
The look on Michael's face the day of his adoption will instantly turn the coldest heart warm.
On February 14, 2015, Michael was placed into his third foster family at 18 months ago. Tara Montgomery and her two daughters agreed to take in Michael while his biological mom made future plans for him. Unfortunately, her plans fell through and Montgomery was able to adopt him although those were never her initial plans.
"As a single parent, I was not looking to adopt, just to help kids transition," Tara Montgomery told Huffington Post. "But that changed with Michael. It felt like he was apart of our family right from the start."
Tara goes on to explain that Michael already had the same last name as her kids and they all looked alike. Everything about Michael becoming a permanent part of their family felt right. After putting an end to his 832 days foster care streak, Michael's reaction couldn't have been any more fitting.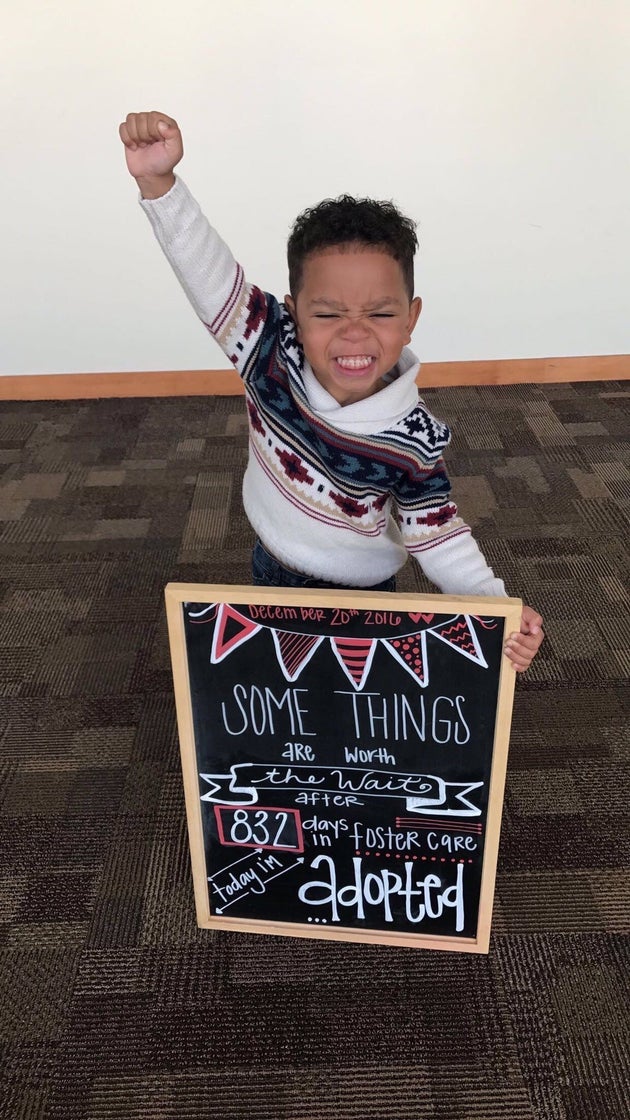 Photo: Tara Montgomery
Michael's adoptive sister, Dezhianna Brown, shared the photos of Michael's adoption ceremony on Twitter, getting more than 55,000 retweets and 138,000 likes. Along with the photos, she wrote, "Family Forever ❤️ #Adopted."
Tara doesn't mind all the attention Michael's adoption is getting, she's actually elated that it's bringing awareness to adoption.
"If this can inspire just one person to make a difference in the life of a child, we are happy."
"Her valentine baby" as Tara likes to call Michael has also expressed his happiness with his permanent spot in the Montgomery/Brown family. It's as if he was meant to be there his entire life.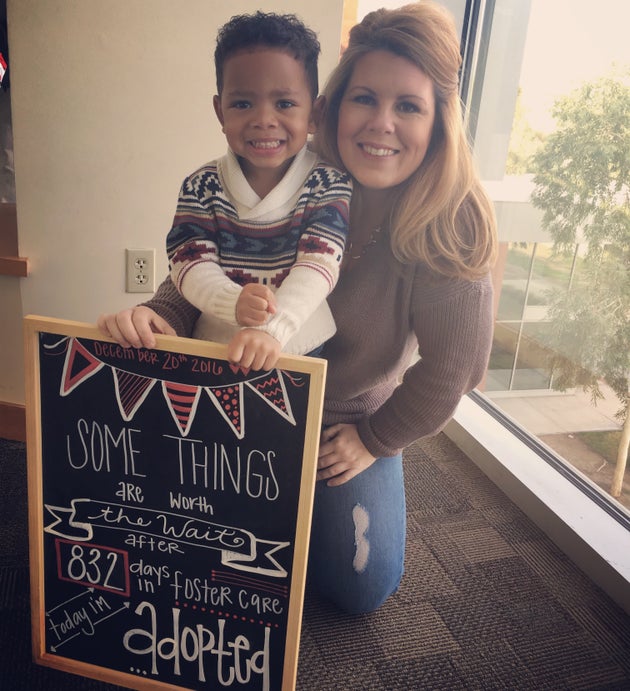 Photo: Tara Montgomery