5 Times Black Celebs Had Meghan Markle's Back In The Wake Of Racist Media Treatment
It's no surprise this royal sis took her prince and peaced out.
January 23, 2020 at 6:42 pm
Meghan Markle recently decided to take her man and her baby and leave the British royal family headed to Canada.
"After many months of reflection and internal discussions, we have chosen to make a transition this year in starting to carve out a progressive new role within this institution. We intend to step back as 'senior' members of the Royal Family and work to become financially independent, while continuing to fully support Her Majesty The Queen. It is with your encouragement, particularly over the last few years, that we feel prepared to make this adjustment," read a statement from The Duke and Duchess of Sussex's Instagram account.
It was only a few months ago when the Duchess said, in no uncertain terms, that things weren't all sweet across the pond. Blavity reported early on the criticisms Markle faced. In fact, she's been seen on the verge of tears expressing gratitude to an interviewer for simply asking how she was doing.
Many, including Prince Harry, have said the British press has waged a malicious and hostile campaign against her. Several more speculate that the motivation behind the relentless attacks rest in her being a "colored" woman.
In the face of polarizing ideas surrounding the couple's exit, it was nice to see familiar faces offering support.
1. Stormzy wants racist commentators to GTFOH:
"I'm not super into the royal family," Stormzy said during a January visit to New York's Hot 97.
While noting that he's not really a fan, he did acknowledge it wasn't hard to see why Markle wasn't comfortable.
"She's a lovely woman, she does her thing, I ain't heard her say nothing crazy, and they just hate her, they just hate her." Stormzy then referenced Irish host Eamonn Holmes on TalkSport.
"I look at her and I think... I don't think I'd like you," Holmes said of Markle.
Stormzy knew the subtext of why the presenter claimed it took just one look for him to not like Markle.
"I was like 'bro, she's Black. That's all you're talking about,'" Stormzy said. "'I just think she's got that arrogance' and I was like nah she's just Black, man. Get the f**k out of here."
2. Trevor Noah knows nothing good happens in all white spaces:
Daily Show host Trevor Noah recently used his platform to take the British media and the Royal family to task. In mid-January Queen Elizabeth called an emergency meeting at Buckingham Palace to discuss Prince Harry and Markle's transition out. All of the royal family were in attendance, except for Markle — who literally phoned it in via conference call. Noah didn't blame her.
"And I'll be honest, I don't blame Meghan for not going," Noah said. "Because nothing good happens when white people invite you to the countryside. We've all seen Get Out, we know how this shit ends!"
After playing a montage of racist media aggressions that included depicting Markle's baby as a chimp all Noah could say was, "Wow."
3. Naomi Campbell read through British media: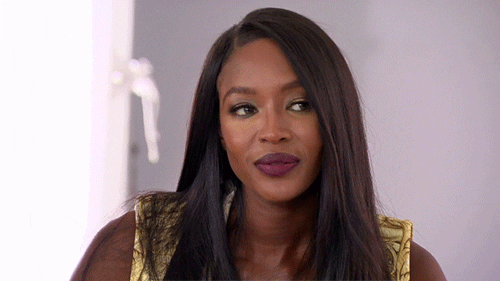 In October of 2019, Markle (along with husband Harry) laid a blow to the British media for their relentless attacks on the couple. They sued Mail on Sunday for publishing a private letter sent by Markle, a Baldwin Hills native, to her attention-starved father Thomas, reported Newsweek.
At the time, Prince Harry said the media was vilifying Markle "almost daily" and he was tired of their lies and drama.
Supermodel Naomi Campbell knows an ample amount about drama and being hounded in the press. She came to Markle's defense in an interview the following month. Campbell implied the British media was attacking Markle because she wasn't white, and she was glad that the Royals were taking a stand.
"When I heard [she was taking legal action], I was like 'Bravo. Good for her,'" Campbell told the Guardian.
"We all know what that's about… I've seen how they treat Raheem Sterling, how they speak about Lewis Hamilton and Serena Williams. I don't know how Meghan Markle deals with this and I'm really glad she's taken action to defend herself. I don't know how Meghan Markle deals with this and I'm really glad she's taken action to defend herself."
4. Roxane Gay calls out the staggering racism of it all:
Writer, professor and social commentator extraordinaire Roxane Gay sent Meghan and Harry a concise congratulations and show of support. Gay pointed out what looked to be a complete lack of support by the royal family from the racist media.
Good for Meghan and Harry opting out of the UK tabloids staggering racism and the lack of support from the royal family. They will be fine.

— roxane gay (@rgay) January 8, 2020

"Good for Meghan and Harry opting out of the UK tabloids staggering racism and the lack of support from the royal family. They will be fine," Gay tweeted.
5. Oprah already told y'all the crazy press was unfair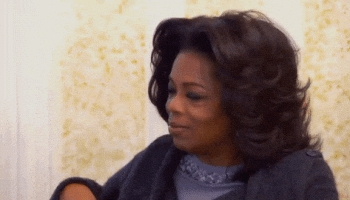 Oprah Winfrey defended Markle in April 2019 in an interview with CBS This Morning, People reported. Though the big O did not explicitly call Markle's coverage racist, we can pick up what she's putting down.
"I think she's being portrayed unfairly and I feel that if people really knew her, they would know that she is not only everything that we perceive for her as being graceful and dynamic and holding that position, but she just has a wonderful, warm, giving, loving heart," Winfrey said.

"I see all the crazy press around her and I think it's really unfair," the mogul added.
May Markle keep keeping on and media be quiet about it — or be prepared to be called out by her celebrity brethren and sistren.