7 Iconic Black Women Artists From Around The World Who Deserve More Recognition
We're recognizing black women artists for International Women's Day
March 08, 2018 at 1:44 pm
The art world, like most industries, is dominated by men. According to research conducted by the National Endowment of the Arts, female artists not only make 20 percent less than men, but they are also less visible in mainstream spaces as it pertains to gallery exhibition, representation and inclusion in museum collections. When we factor race into the equation, we can easily see how being black and woman fortifies those margins. Black women artist are every bit as talented as their counterparts; their artistic productions speak to that truth.
In honor of International Women's Day, the Blavity community takes this opportunity to recognize black women artists from around the globe and place them, and their contributions, on the pedestal they deserve.
Born in Nairobi, Kenya, Mutu is an artist who wows us with her abstract constructions that explore race. One of her most profound productions is a series of paintings imposed onto 19th century medical diagrams of the uterus, with some alluding to the foulness Dr. J. Marion Simms projected onto enslaved women. These works center the strife experienced by women and their bodies–both figuratively and literally. Each questions the treatment and oppression of women under oppressive and patriarchal systems. With titles as "Tumours of the Uterus"; "Fibroid Tumors of the Uterus" and "Primary Syphilitic Ulcers of the Cervix" Mutu emphasizes how the dominant interlopes on the vulnerable.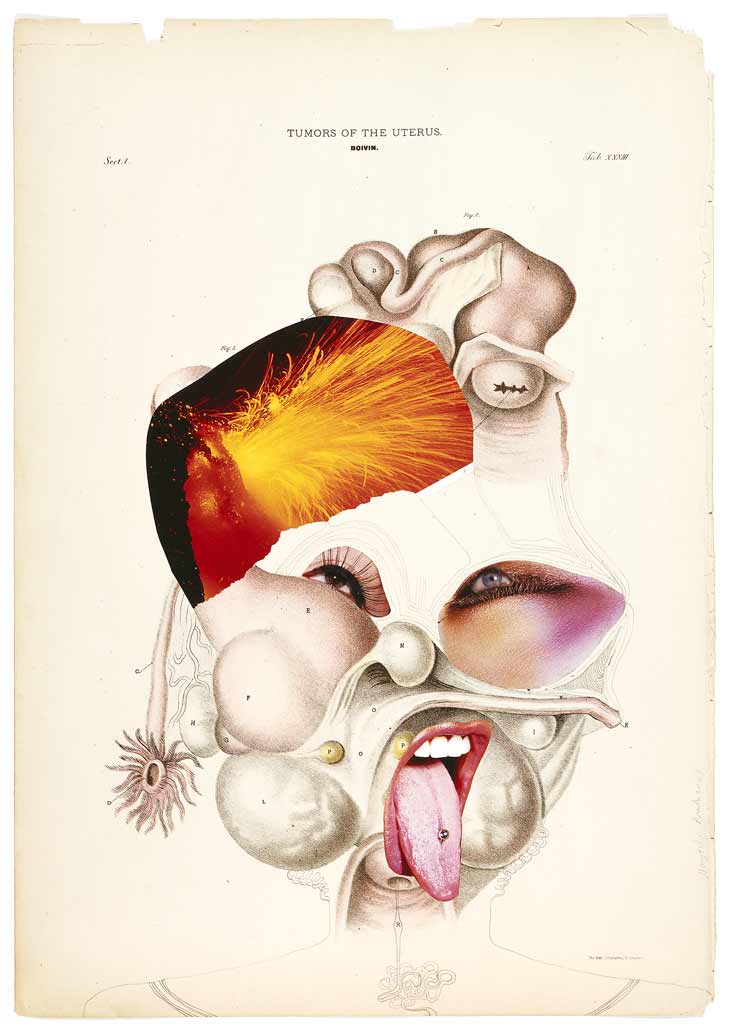 Though Gay is the jewel of the south, her work transcends regional depiction and portrays a broader American context. Her recent series, "The Fair Game Project" eerily mirrors the nation's most dehumanizing moments in modern history–when innocent black women and men were gunned down by lawless cops; at a rate that makes it seem like they are hunted. As ugly as police brutality is, the Atlanta, Georgia, artist rendered a beautiful body of work showing that shit is real in these streets for our black bodies.
Martin paints blackness with the intensity of a well-studied observer–and as someone with lived experience. She gives her subjects, primarily women, identity in the form of character, emotion and texture. Martin is a griot. You can feel these women's stories being told beyond the pigment. Hailing from Arkansas and now residing in Texas, Jones continues to give voice through her work.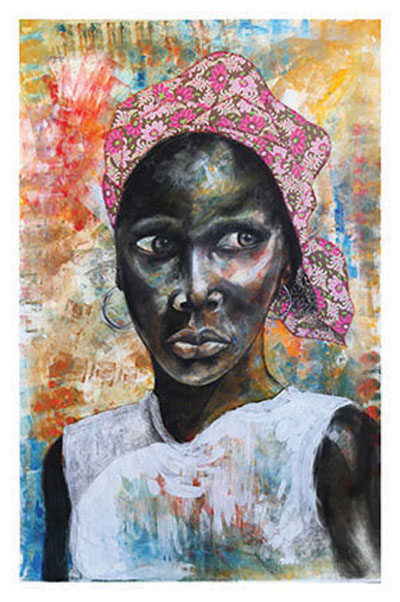 Diallo is a French-Senegalese photographer, living and working in Brooklyn, New York. She shoots provocative images of people and culture as a form of art activism to embolden and empower minorities, namely women and children. Her photographs are bold and stupefying. Her talent came into focus when she exhibited in No Commission, a show curated by Swizz Beatz.
In her Pittsburg community, German is both a conjure woman and healing artist. She uses her cosmic energies and creative art to mend broken spirits. She converted her home and studio into a community art center to expose children to the power of art, but also provide them a respite from the dangerous environment. In her art, German creates mind-blowing sculpture that resists violence, white supremacy, patriarchy, and ableism. She is a staunch advocate of intersectionality, queer identity and universal love.
Clark is an American-born fiber artist of Caribbean descent. She has fused her love of black roots and history into her passion for art. This Distinguished Research Fellow, in the School of the Arts at Virginia Commonwealth University, weaves complex constructions that highlight the culture of black hair while addressing historically racialized subject matter. Clark's "Unraveling & Unraveled" is an interactive piece in which participants contribute to unbraiding a confederate flag one stitch at a time. In this process, it is understood that it takes a collective to dismantle racism and white supremacy in America one stitch at a time.
We would be remiss in not mentioning Madden, a Jamaican-born artist who taught at Spelman College. She is known for her vibrant painting style and reimagining black subjects in the most royal light. Madden understands fully that black people are black magic. Her portrayal of women and men are executed with bluish-brown skins, giving them regal glow. She features them in Afrocentric regalia. Her work was reaching its pinnacle, when she transitioned suddenly this past November after a stage 4 cancer diagnosis. The black art community lost one of its most promising, rising stars. Madden and her work will be sorely missed.
With genius like this, it is a wonder why we don't see more black woman artist–everywhere.
In a firsthand conversation with Shanequa Gay, I raised a question we all may have interest in knowing: what it is like to be a black woman artist in a mostly white and male dominated industry?
She responded: "The Black Woman's narrative is all but missing in the 'cannon' and in museums. Our stories need to be told in various, beautiful black girl magic ways. No one can talk about us and our plight and our love and our strength the way we can. I'm here to express visually who we are as a people and as black women." Gay continued, "I honestly at times grow weary from the psychological warfare I endure, the pettiness, belittling and men only mindset found within this industry because I am a black woman from an academic standpoint, I don't really belong here, but from an Atlanta standpoint 'I ain't neva sked.'"
What these seven women have in common is fearlessness, talent, blackness and womanhood; none of which is up for debate. It is no doubt their intersections and experiences inform their approach to creativity. It is important that we keep them lifted — for they are global treasures. May they continue to bless us with gifts that speak directly to and for our culture and may they remain ever sacred.