9 Life Lessons From Beyoncé To Get You In Formation
These life lessons are keys to apply to your glow up today, tomorrow, and forever.
February 06, 2018 at 2:45 pm
It's been an intense few days with the epic release of Bey's latest greatest video of all time to Sunday's Super Bowl halftime show performance and the announcement of her upcoming Formation stadium tour that followed. While we're swooning in the afterglow of our Yoncé-induced hangover, let's take a breath, gain our composure and carefully assess our marching orders. While graciously inviting us to bare witness to her epic superpowers, the queen has also issued a clear call for us to gather our own lives and commence with slaying everything in our wake. Anyone who has watched Beyoncé's glow-up understands that the she definitely practices what she preaches. For the quick recap, here are nine lessons from Beyoncé's career to get us all in "Formation":

1. Dream it
As a child growing up in Third Ward, Houston, a bashful young Bey had aspirations to become a superstar. After her dance instructor detected a special talent in her, Matthew and Tina began enrolling their daughter in talent competitions around Houston. By the time she was 9 years old, Beyoncé had competed in more than 30 area contest and showcases. As her performance skills and confidence grew, so did the dream.
2. See it
Beyoncé had a vision with talent and a relentless work ethic to back it up. After suffering the devastating blow of losing on Star Search, a nationally televised talent competition, she and the rest of Girls Tyme emerged from defeat more determined than ever with renewed focus.
3. Want it
Beyonce's hunger would propel her through months of intense home boot camp training that included a fierce daily regiment of voice lessons, choreography, and singing while jogging. After years of hard work, the group was signed to Elektra records. After 3 years in artist development with the record label, just as it seemed their grind was beginning to pay off, the group was dropped.
4. Grind till you own it
After another dream-shattering blow, Destiny's Child only elevated its hustle this time, landing a breakthrough deal with Columbia Records that would launch the group into stardom. The first single, "No, No, No" from their debut studio album was certified platinum and the group would go on to set world records and win multiple Grammys.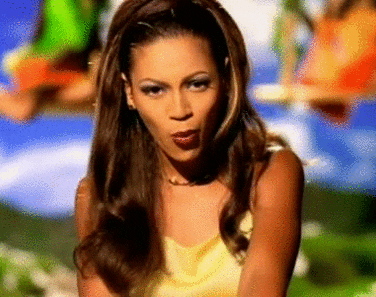 5. Twirl on your haters
After lineup changes in Destiny's Child, Beyoncé was the target of harsh scrutiny. The starlet responded to her critics by writing the international "overcome the struggle" anthem, "Survivor" silencing her haters and dominating the charts with the reformed Destiny's Child trio.
6. Be a star
After spending her entire career performing in girl groups, Bey debuted the video for the title track of her first solo album, Dangerously in Love, and set the world on fire. With consecutive hit releases of B'Day, I Am Sasha Fierce and 4, the powerhouse performer transformed from pop star to icon and has been lit ever since.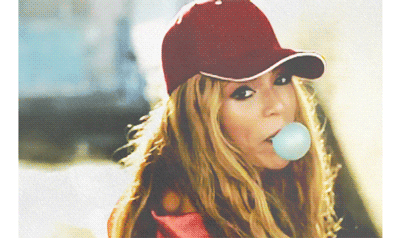 7. Get what's yours
Not one to let her hustle come between her and her family time, grown woman Bey took a strategic break from the industry to focus on starting a family with her husband, Jay Z.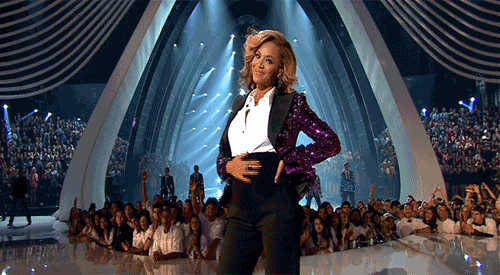 8. slay, Slay, SLAY
In 2013, Bey situated her crown and casually dropped her digital self-titled album out of the blue, instantly breaking U.S iTunes sales records and forever changing the game.


9. Now go off!
The well-timed release of the "Formation" video marked a revolutionary new era for Beyoncé. "This is an unprecedented moment in popular music culture," said Daphne Brooks, professor at Yale University in an interview with CBS News. "Never before have we seen a pop icon, especially an African-American woman, use her platform as a musician, as a celebrity, in order to make some of the boldest, most ferocious, most inspiring political statements about the black freedom struggle."
Now let's get in formation.