Choreographer Stuns All With A Mid-Dance Proposal To His Girlfriend
And the future bride didn't see it coming!
This weekend, a video was published that quickly became a social media highlight for being one of the dopest marriage proposals the internet had ever seen.
The Millennium Dance Complex in Los Angeles is known for stunning viewers with elite amazing choreographed dances from hip-hop to ballet and ballroom.
Their videos routinely take viewers' breath away. But their latest takes things a step further.
In it, choreographer Phil Wright proposes to his girlfriend/dance partner, Ashley Liai, all while dancing to John Legend's "You & I."
Liai swayed and twirled on the smooth dance floor with boyfriend, now fiancé, glancing over her shoulder for him to move into their next rehearsed dance routine only to find Wright on bended knee.
Liai didn't see it coming. But how could she?
Reclaiming her composure, the dancer said yes!
By the look on the crowd's faces, no one expected Wright to make this move.
The talked about video is spreading all over Twitter as everyone "ooohs" and "awwwws" at the romantic gesture.
This is literally the best proposal I've seen in a while ???????????? pic.twitter.com/1cwDWzw2w8

— Common Girl (@FIirtationship) July 17, 2017
Everyone keeps sending this dance proposal like wow y'all are trying to have me in my feelings????????‍♀️????— ✨Yem Gem✨ (@lifeasyem) July 17, 2017
Every time I see that dance proposal video it gets to me????lol. That was beautiful. Wish them nothing but happiness❤️— Sadia CPhT (@musicguru_92) July 17, 2017
somebody was cutting onions while i was watching that dance proposal video— Bria (@BriaLM_) July 17, 2017
Ik y'all have seen the dance proposal video by now but I literally stop & watch it everytime I see it… don't you just love love?!????????— Lexx???? (@LexxDaLady) July 17, 2017
Wright shared the proposal on Instagram and racked up with more than 250,000 views.
We're not crying, you're crying.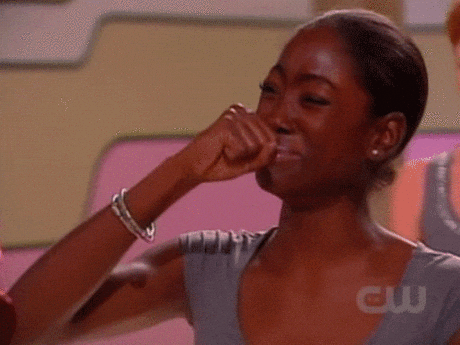 Congratulations to the happy soon-to-be wedded couple!