Did Mike Vick Put Down Kaepernick To Get A Job At Fox Sports?
Vick joining Fox Sports comes nearly a month after dissing Colin Kaepernick.
August 26, 2017 at 1:47 pm
Late Friday, news broke that former NFL quarterback Michael Vick will be joining Fox Sports as an NFL analyst.
"I'm very excited," Vick told USA Today. "Over the last seven or eight months, I've done a lot of interviews, and I think I've gotten better as I've been put in those situations more often. Things really came together (with Fox) over the last couple months. They have shows that I have always watched and admired. My friends and family are thankful and proud of me."
About a month ago, Vick went on Fox Sports One's "Speak For Yourself" to discuss former San Francisco 49ers QB Colin Kaepernick's national anthem protest and his inability to get signed by a team. And Vick, fresh off of his retirement announcement, gave Kaepernick unwarranted advice about getting a job in the NFL.
"First thing we got to get Colin to do is cut his hair," Vick said to his fellow commentators.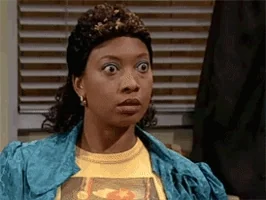 The comment drew intense criticism from Kaepernick fans and Vick's past dog fighting issues were fair game once again. Many reminded Vick that he played the majority of his career in braids and that the same people he sided with wanted him out of a job because of the jail time over dog fighting. (There were still protests calling for teams not to hire Vick as a backup in the last years of his career.)
Days following the backlash, Vick back tracked and apologized.
News about the hire is suspicious. An NFL blackout in Kaepernick's name is picking up steam, the maligned QB is gaining support from police and fans are launching protests nationwide. Will Vick come after Kaepernick as an analyst? Or will Vick focus on Kaepernick's charitable contributions and community activism over his appearance?
Only time will tell.