A Chinese woman's hearing condition would be a dream come true for many women.
The woman, only identified as Chen, went to bed thinking some rest would get rid of her ringing ears and nausea. When she woke up, though, she was unable to hear her boyfriend's voice, reports The Daily Mail.
Alarmed, Chen traveled over 400 miles to a hospital in Hong Kong to get herself checked out. She was able to hear Dr. Lin Xiaoqing, a female ear, nose and throat specialist, just fine.
"She was able to hear me when I spoke to her, but when a young male patient walked in, she couldn't hear him at all," Dr. Lin Xiaoqing said.
Xiaoqing diagnosed Chen with low-frequency hearing loss and said she could only hear the women around her because of their higher voices. The condition affects about one in 13,000 people and can be brought on by stress. Chen has been working late recently, and the increased workload is thought to have caused the hearing loss. She is expected to make a full recovery.
While it is understandable to be alarmed about sudden hearing loss, as Chen's loss is only temporary, sis should have looked on the bright side.
Ladies, can y'all imagine how great it would be to take a break from hearing men speak?
"Females … "
We wouldn't be able to hear dudes like Meek Mill talk s**t about our hair.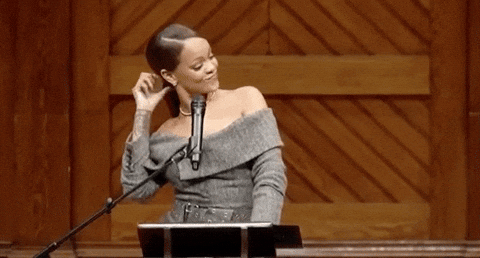 We wouldn't be able to hear the ones hollering out the passenger side of their best friend's girlfriend's ride.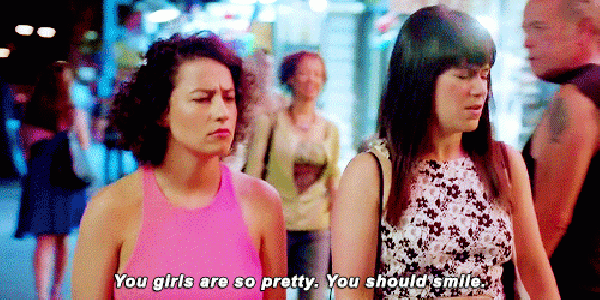 R. Kelly would literally be muted. So would patron saints of ashy-ness like Joe Budden and Charlemagne Tha God.
We're not the only ones who thought about this upside, we found after taking a look on Twitter.
i keep thinking about that woman who can't hear men's voices anymore and everything i've learned about psychosomatic illnesses and wondering if i could literally think myself into the same condition. what do y'all think? i think i'm up to the challenge

— CeciATL (@CeciATL) January 11, 2019
But, wait. How will she live without hearing all of that unsolicited advice?! https://t.co/eJbgkHVxeN

— O Z (@alwaysOz) January 11, 2019
Living the Dream!

I'd like to know her insights after one year's time of not hearing men speak. I think this would be a great play or movie!
Bizarre ear condition makes woman unable to hear men's voices
https://t.co/5FCVcNrFBY
#SorryNotSorry
— DC Activista (@DCActivista) January 11, 2019
i dont think i ever wanted to get an ear condition so bad before https://t.co/sSoxZBZ1B5

— ???????????????????????????? (@gunsnsabbath) January 11, 2019
All this also has us wondering whether or not there's a temporary condition we could get to keep us from seeing the inevitable male tears sure to sprout in the comments section of this article?
A girl can only dream.
Blavitize your inbox! Join our daily newsletter for fresh stories and breaking news.
Now, check these out:
#BlackLivesRising: How Black Youth Made History In The 2018 Midterm Elections
Dr. Bernice King Explains Why She Doesn't Believe 'Martin Luther Coon Park' Meteorologist Should Have Been Fired
Frank Ocean Continues Black Takeover Of Newsstands, Appears On Cover Of New GQ