At Blavity, we love ourselves some Franchesca Ramsey.
As host of MTV's Decoded, a contributor on The Nightly Show and much more, Ramsey, also known as @chescaleigh, has earned a special place in our hearts.
On Tuesday, we found out that there is a chance that we will be able to see Ramsey on our screens nightly via Comedy Central!
According to Vanity Fair, who reported the news, Ramsey's pilot has the "most tantalizing potential."
The outlet also reports that she'll bring together "the most diverse set of comedians on TV" to "heal America through brutal comedy, surprising guests, and breakdowns of the most pressing cultural issues you never knew you cared about."
This is amazing! OK, Comedy Central, don't mess this up. Order this show straight to series, ASAP!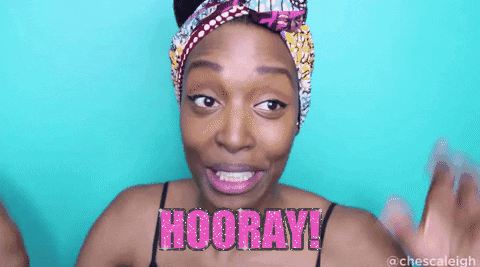 Photo: Giphy