News
Future Trolled For Giving His Unimpressed 5-Year-Old Son A Rolex For His Birthday
Lil Future was not impressed.
Photo Credit: Screenshots
Twitter is clownin' after Future bought his namesake a Rolex watch.
Like what you're reading?
Get more in your inbox.
The elder Future posted a picture of his son wearing the expensive watch on Instagram with a Meek Mill lyric as the caption. The watch costs about $36K, according to The Daily Mail.
"'It was somethin bout that rollie when it first touched my wrist," he wrote.
The "Mask Off" rapper also posted a video of the moment he presented the watch to little Future in his Instagram story.
Future wished the 5-year-old a happy birthday as he opened the watch but the little one didn't seem too enthused when he opened the package.
He simply said "Thanks!" when it was finally open.
Baby Future is a little man of few words but Twitter had a lot to say about the gift. Some thought it was too much sauce for a kindergartner.
Baby future waiting til tomorrow so he can trade in that Rolex for a pack of gum & jolly ranchers in the playground pic.twitter.com/CVrelcPLv1

— mánzi (@mvnzi) May 19, 2019

Future really sucks lmao like why buy a kid a Rolex? They don't care about watches period unless it had a diamond crusted cartoon face lmao and even then. He thinks everything is about money, broke nigga mentality

— FKA KK (@kharizzmaaa) May 19, 2019

At this point I'm inconsolable at Future trying to buy a 5 year old's affection like he would one of his groupies. A 5 year old is unaware of what a Rolex is, I-

— Chun E (@LIBGyal) May 19, 2019

Future: Here is a Rolex for your birthday!

Baby Future: pic.twitter.com/E2MQ1FZ8F6

— Hot Spot Mapper (@MapAnalyst) May 19, 2019

Future bought his 5 year old son a rolex for his birthday.

Now there's trying your best to be a good father and then there is being a tone deaf parent who doesn't care enough to relate to your children's wants & needs as they grow.

Future is the latter IMO.

— $weet_N_eR (@Neo_lithia) May 19, 2019

Future really could have invested that Rolex money into a fund account for his son. This is why black Americans have no wealth.

— Frank Grimes (@ZaqueuQuinto) May 19, 2019

Many compared the men's approaches to fatherhood.
Big Future bought Lil Future a Rolex for his 5th birthday..........PAPA RUSS WOULD NEVER 🤣

— Dirah (@dirahdee) May 19, 2019
Russell took little future go kart racing while future bought little future a Rolex. Y'all see the difference?😂🤦🏽‍♀️

— 〰️LOGHAN〰️ (@Lo_Lexie) May 19, 2019

Russell is showing admiration for baby future on his birthday whilst future is captioning rap lyrics about the Rolex he bought him pic.twitter.com/Y7rx0bcF9f

— omoze (@omozay) May 19, 2019

Russell Wilson wishing Baby Future a happy birthday v his biological father Future .... smh 🤦🏾‍♀️ pic.twitter.com/Dp2qJO2h2l

— OhSoDJ Editor (@gossip_vixen) May 19, 2019

Lol yo this never-ending Future & Russell Wilson debate is the absolute worst.

The kid was fortunate enough to be blessed with a "bonus dad" who clearly loves and respects his mother in ways his biological manipulative ass father did not.

What's the big damn deal?

— Jiggy🇹🇹🇧🇷 (@JiGGY_PA) May 20, 2019
A few people believed the criticism was unwarranted and sparked by jealousy.
Maybe you're mad that baby Future has a rolex because your own dad never bought you one.

— Justin Davis [Anti-Crack Account] (@OGJOHNNY5) May 19, 2019

Future not a real dad , he only bought his son a Rolex he wants real toys.. Russell Wilson this, one two step Ciara that 🙄, y'all need help .. show the positivity in it this man went all out for his son ❤️, a lot of us didn't have fathers pic.twitter.com/VfzEnPSXnQ

— 🌎 (@fatboyinthecut) May 19, 2019

People are annoying with how much they bash Future for the way he parents his child. If Russell Wilson bought baby Future a Rolex, you'd be calling him father of the year. Hypocrisy at its finest. 🤦🏻‍♂️

— AARASH (@aarashmusic) May 19, 2019

Future had a whole superhero themed birthday party full of toys for baby future and y'all only focusing on the Rolex he got. Damn y'all weird as hell

— BG (@blackgodwayne) May 19, 2019

Yikes.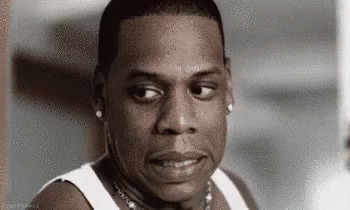 Oh, well.
Happy Birthday lil Future.