Black Twitter Turns The Golden Globes' Constant #HiddenFences Flub Into #GoldenGlobeErrors
'How The Help Got Away With Murder'
January 09, 2017 at 5:52 am
So the 2017 Golden Globes actually had several lit moments, including wins from the likes of Viola Davis, Donald Glover, Tracee Ellis Ross and Moonlight.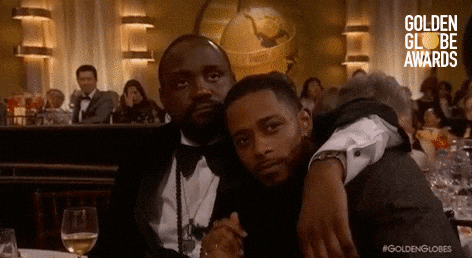 Photo: Giphy
The award show's most non-lit moments (no, I'm not talking about the insane amount of wins for La La Land) came at the constant reference to a film called Hidden Fences.
Doesn't sound familiar, does it? That's because it's…not a movie.
Photo: Giphy
It first happened on the red carpet, as Jenna Bush asked Pharrell (a producer for Hidden Figures) about the nonexistent film.
Pharrell's face just held hundreds of years of whitewashing resolve #HiddenFences #goldenglobes pic.twitter.com/OMAebhPjkb

— Tonja Renée Stidhum (@EmbraceTheJ) January 9, 2017
Then it happened when Octavia Spencer's name was called with the Best Supporting Actress nominees.
someone fucked up pic.twitter.com/SmSqokotnG

— BuzzFeed (@BuzzFeed) January 9, 2017
I had the pleasure of recently watching an incredible film called Hidden Figures. There is also an amazing movie out now called, Fences, based on the play of the same name.
However, Hidden Fences? Nah, It's not real fam.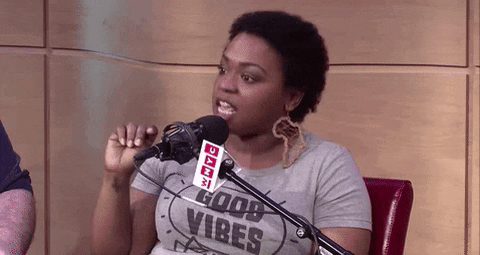 Photo: Giphy
Just so we're clear…not all black films have the same casts…and vice versa. All black films aren't the same.
Since it happened multiple times last night, some of us thought this may actually be a conspiracy.
#HiddenFences are what Hollywood put up to keep out talented folks of color. #GoldenGlobes

— Jenny Yang ???????????? (@jennyyangtv) January 9, 2017
If you have the names of our movies in your mouth, get them right!
To the person at the #GoldenGlobes saying Hidden Fences: It's #HiddenFigures. Y'all better put some respect on these movies ???? pic.twitter.com/4SlT1qO1J3

— Rhiannon Walker (@InstantRHIplay) January 9, 2017
Fortunately, Black Twitter came to turn this situation upside down on it's head with #GoldenGlobeErrors, and it resulted in hilarity.
That time when one of Viola Davis' breakout roles met her hit ABC show.
The Help Got Away With Murder #GoldenGlobeErrors #HiddenFences pic.twitter.com/OCDmNnxerP

— ✨Miss Badiane (@MissBadiane) January 9, 2017
When someone thought that because these popular actresses were black, they were in For Colored Girls.
For Colored Girls, Who Think Like A Man #GoldenGlobeErrors pic.twitter.com/eob4UQh5hd

— luxe. ???? (@WhoIsKeahJai) January 9, 2017
I don't remember Taraji co-starring with Brad Pitt and Mahershala Ali at the same time?
The Curious Case of Moonlight #GoldenGlobeErrors pic.twitter.com/NVofUyNzLs

— jujoffer (@jujoffer) January 9, 2017
When Denzel just has so many movies, you can't remember 'em all!
The Preacher's American Gangster #HiddenFences #GoldenGlobeErrors pic.twitter.com/Eqx8J1AWD7

— Alabama PoundCake (@Reese_S_Pieces) January 9, 2017
But actually…this may be the best film to hit BET Star Cinema…
Deliver Us From The Best Man's Brothers. #GoldenGlobeErrors pic.twitter.com/EwR66DI8EA

— K a r i o. (@karrry_) January 9, 2017
Gabrielle Union had to let us know…there are multiple, talented black actresses in the game. And they don't all share one, long name.
You know who stars in #HiddenFences… Garcelle Ashanti Brandy Sanaa Bring It On Union ????

— Gabrielle Union (@itsgabrielleu) January 9, 2017
But seriously, we all may be making light of this moment, but it's really sad.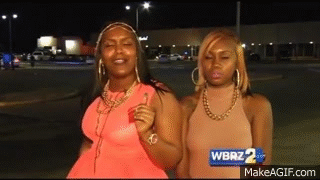 Photo: Giphy
---