The black superheroes and villains coming to our screens in 2016
January 11, 2016 at 3:30 pm
2016 is reaching critical Blerd-ness and it's only January. We have Ariell Johnson owning a comic book store on the East Coast. Then there's Ryan Coogler, who is in talks to direct the highly-anticipated Black Panther film. Now we will have some serious #BlackGirlMagic and #BlackBoyFly gracing our screens in the form of superheroes and super-villains.
Representation matters, even in the comic-book-movie world. So mark your calendars for the following movies and TV series that will be gracing our screens!
MARVEL (AND FOX)
Marvel's Luke Cage – Luke Cage (TBD 2016)
Making his debut in last year's Jessica Jones Netflix series, Cage will star in his own series this year. It will add another dimension to our NY street-level superheroes, with his series giving us a Harlem flare. Mike Colter will be reprising this role.
Marvel's Luke Cage – Misty Knight (TBD 2016)
Who said being a superhero is only a man's job? Coming from a great role in the All-New Captain America comic book series and continuing to kick ass in the Captain America: Sam Wilson series, Misty Knight makes her on-screen debut in Luke Cage. With Netflix scheduled to have The Defenders and Iron Fist , we hope to see Knight in more Netflix properties. Simone Missick will play Knight.
Marvel's Luke Cage – Cottonmouth and Black Mariah (TBD 2016)
Rounding out the current casting that we know for the series are the villains: Cottonmouth and Black Mariah. Cottonmouth, to be played by Mahershala Ali, is a drug lord in the comics who has super strength and super sharp teeth. Alfred Woodward will be playing Mariah Dillard, a local Harlem politician. There is some speculation that the character's first name is not a coincidence and that Mariah Dillard is actually Black Mariah, who is also a drug dealer in the comics. Time will tell how much the comic backstory will be used in the series.
Captain America: Civil War – The return of Falcon and War Machine (May 6, 2016)
These two characters made their debut on the big screen before 2016 but they will both represent their sides for this Marvel film. Falcon, played by Anthony Mackie, will be on Team Captain America while War Machine, played by Don Cheadle, will be on Team Iron Man.
Captain America: Civil War – Black Panther (May 6, 2016)
If you thought having Falcon and War Machine was great, this film gives you an additional treat. Making his film debut, we have the first black mainstream comic book character, Black Panther aka T'Challa. T'Challa's solo film won't be out until Black History Month 2018, but he does have a stake in this war. Chadwick Boseman will play Black Panther.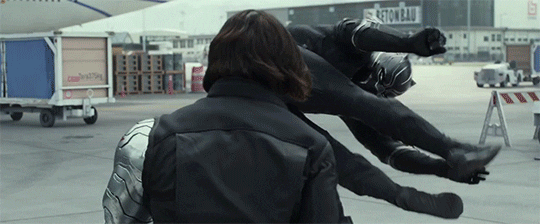 X-Men: Apocalypse – Storm (May 27, 2016)
We've had two X-Men "reboots" with the younger versions of our favorite mutants but this film will introduce a younger Ororo Munroe, aka Storm, for the first time. Alexandra Shipp will now be playing Storm, taking over the mantle from Halle Berry.
Doctor Strange – Baron Mordo (November 4, 2016)
Rounding out the list for Marvel in 2016, we have an exiled sorcerer making his film debut. Although we recently have received images of Stephen Strange, we don't know how Mordo will look and how much of his comic history will be incorporated into the film. Historically, Mordo has been drawn as a white character but will be played by Chiwetel Ejiofor.
DC
DC's Legends of Tomorrow – Jefferson "Jax" Jackson/Firestorm (January 21, 2016)
Playing one-half of the Firestorm character, Firestorm will be a part of a group of heroes who time travel to defeat a larger force. Franz Drameh will play this version of the character.
The Flash – Wally West (TBD)
Wally West was introduced on the CW's The Flash series at the end of last year. With the New 52 comic universe having a Black Wally West donning the mask as The Kid Flash, only time will tell if this television universe will do the same. Keiynan Lonsdale plays West in the TV series.
Batman V. Superman: Dawn of Justice – Cyborg (March 25, 2016)
Little is known about Cyborg's role in the new Batman/Superman movie, but here is what we do know: Part one of The Justice League movie is scheduled for 2017. Victor Stone/Cyborg will be on the Justice League roster. For now, all we have is the IMDB page and some hope. Ray Fisher will play cyborg.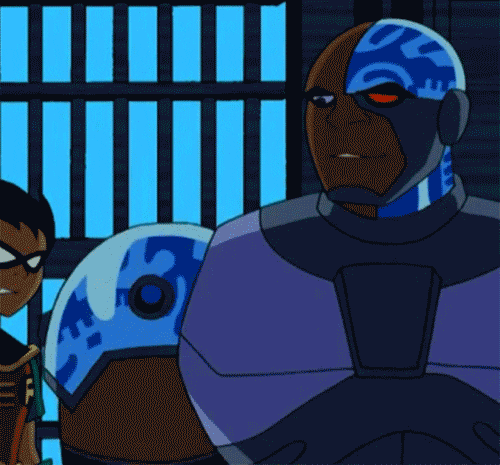 Suicide Squad – Deadshot (August 5, 2016)
Deadshot will be making an appearance as a member of the Suicide Squad, a team of villains turned antiheroes who go on impossible missions (suicide missions) to lessen their prison sentences. Traditionally Deadshot is a white man under the mask, but Will Smith will be playing him in the film.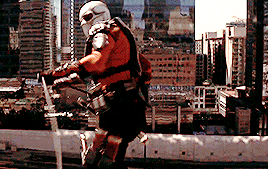 WHAT MORE CAN YOU ASK FOR WITH THIS LINEUP? 
Well, there is one thing you could request for 2016 and beyond. And that's this: lets get some more black female superheroes and villains on TV and film. Monica Rambeau hasn't gotten her just due in both the comics and in the mainstream conversation. Vixen just had a CW web-series, it's possible to use that as a base for a live-action TV series. And these are just a few heroes you can choose from. The black female superheroes and villains might not be well-known, but if you can have a raccoon and a tree in a mainstream comic book movie, you can do anything.
Our television and movie screens are going to get a whole lot blacker. Blerds rejoice!
---
Did we miss any other Black heroes and villains in 2016? Let us know!