With the school year nearing its end, many students are delighted to be honored with class superlatives but what happens when the teachers take it a little too far with the categories and the jokes are just downright disgusting?
Lizeth Villanueva, a seventh grader at Lance Cpl. Anthony Aguirre Junior High School, was perplexed when a group of teacher's called her name to receive the award in her advanced learning class. The certificate read "Most Likely To Become A Terrorist."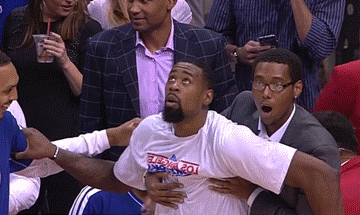 Photo: Giphy
"She said that some people might get offended, but she doesn't really care about our feelings," Villanueva told local news station KHOU. "She was laughing about it."
But Lizeth's mother didn't get the punchline.
"When she first showed me the paper, I'm like, 'What is this?'" Lizeth's mother, Ena Hernandez, said. "I read it again, and I'm like, 'What is this?' That's when my daughter told me it was supposed to be a joke."
The school has since released a statement apologizing for the initially perceived hilarious joke, noting that it was "insensitive" and "offensive".
Official Statement from Building Principal in response to fake awards: pic.twitter.com/BoZGRJajx4

— Aguirre Junior High (@AguirreBulldogs) May 24, 2017
Just why a teacher would think to call a thirteen-year-old a future terrorist as an "honor" remains a mystery but the school has stated that while there will be disciplinary action, the teacher's name would not be released.
Lizeth, however, was very specific on what she thought were logical next steps, "get fired, at least, or something."
We agree 100 percent.