Black models may have come a long way in the fashion world, but there's still a long ways to go when it comes to equality in the world of haute couture.
One model working to make sure black models are treated fairly is Londone Myers, who is currently working Paris Fashion Week.
At a recent show, Myers came to work, ready to get her hair and makeup done.
In a time-lapse video that she posted to Instagram, Myers waits for what seems to be an extended amount of time for a stylist to prep her for her show. Meanwhile, stylists work quickly on white models all around her. A few people give her a passing glance as they hurry by, but no one tries to do the model's hair.
"I don't need special treatment from anyone. What I need is for hairstylists to learn how to do black hair. I'm so tired of people avoiding doing my hair at shows," Myers wrote in the post's caption. "How dare you try to send me down the runway with a linty busted afro. We all know if you tried that on a white model you'd be #canceled If one doesn't stand we all fall. If it isn't my fro it'll probably be yours."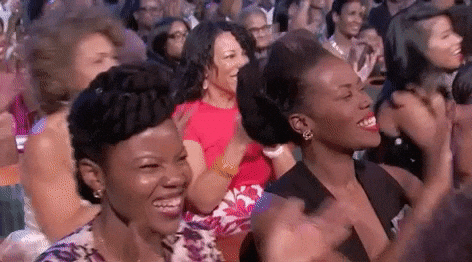 "I was just so frustrated with how people would avoid even looking at me," Myers told Teen Vogue. "I usually do my hair before every show, but this time I just showed up without anything on hand like everyone else."
Myers also added that "3 or 4" other black models weren't giving appropriate styling treatment, either.
"No explanation was given at all," she noted. "There isn't really much confronting you can do with these hairstylists. I'm not going to chastise [them], but [they] still don't know what to do with natural hair. The other black girls at the show spoke French, so I was kind of on my own. I simply asked around the room for who did black hair multiple times and was cast aside, until they sat me in this guy's chair who tried to send me off looking unpolished, like the other [black] girls. One of the other black models saw all of the lint in my hair and was surprised."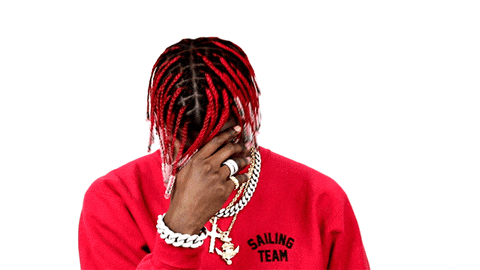 Myers comments were quickly met with support from her peers.
"Now that we have more models of color we need hairstylists, makeup artists, photographers, etc. that know how to support black beauty," commented model Jourdana Phillips.
Model Neijilka Arias added, "Fashion wanted diversity right! Get some diverse HAIRSTYLISTS too!!"
The bottom line is that currently, most backstages simply aren't equipped to properly style models of color. And model Lillian Lightbourn noted that unless their clients pressure them to, hairstylists aren't likely to learn how to style different hair types.
"You can always tell when they're feeling through it haphazardly. I used to experience so many people making my hair look so bad. I just started doing the curls they liked before each show and shoot. It got to the point where I was the only one I could rely on. It makes me mad because I know they don't expect that from most girls; just the ones whose hair is too hard to do," said Myers.
Myers is definitely about that solidarity life and believes that she and other POC will have to stand together. "Just like Naomi paved the way for us, we should help out other girls. Even if that means handing out some edge control to another girl or helping another girl pick lint if they see any on another girl," she said.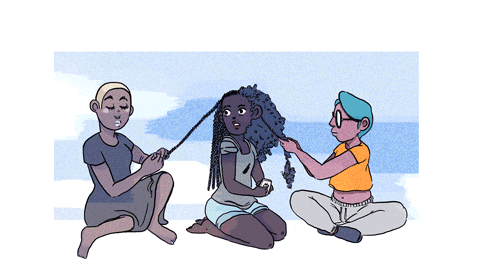 Shout-out to Londone Myers for speaking out!