Mayor Michael Tubbs Launches Initiative To Give Every Graduating Senior In His City A College Scholarship
The program received a $20 million grant to help kick things into action!
January 18, 2018 at 12:46 am
Michael Tubbs made history by becoming Stockton, California's first African American mayor, and youngest mayor ever to serve a city with a population of over 100,000 people. The 27-year-old, who recently launched an initiative to provide basic income to Stockton residents maintain a stable living, has now announced a plan to help his city's students afford college and that the initiative has received a $20 million grant.
In a press release sent to Blavity, the mayor's office outlined Tubbs' new "Stockton Scholars" initiative, which will provide all graduates from Stockton Unified School District with college scholarships. Students heading to four year institutions will receive $4,000 ($1,000 per year) and those going to two year schools will receive $1,000 ($500 a year). The program will begin in 2019.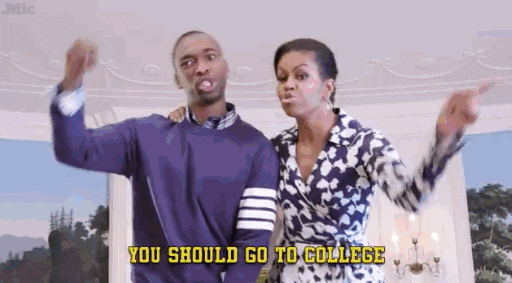 "Stockton Scholars is a game changer that will reshape the trajectory of our city for decades to come. Today, I am challenging this city to raise a total of $100 million, so that we can help cover the cost of college for all of our students," Mayor Tubbs said. "The tallest building in Stockton is also our newest – a courthouse, which cost $300 million to build. Surely, we can raise just one-third that amount to drive our youth towards a better future."
The money from the $20 million grant will last for ten years — however, raising an additional $80 million will allow the program to be sustained indefinitely, and will allow the city of Stockton to offer the scholarship not just to students of the Unified School District, but all of the city's students.
"I am incredibly proud of our city. Not too long ago we emerged from bankruptcy and today, we can tell our students, from our largest school district, that college is a reality and we will help you pay for your education – what an astounding turn-around," Lange Luntao, a Unified School District school board member said. "This community refuses to allow our past to dictate our future."
To learn more about Stockton Scholars, including how to get involved, please visit the scholarship's official website.