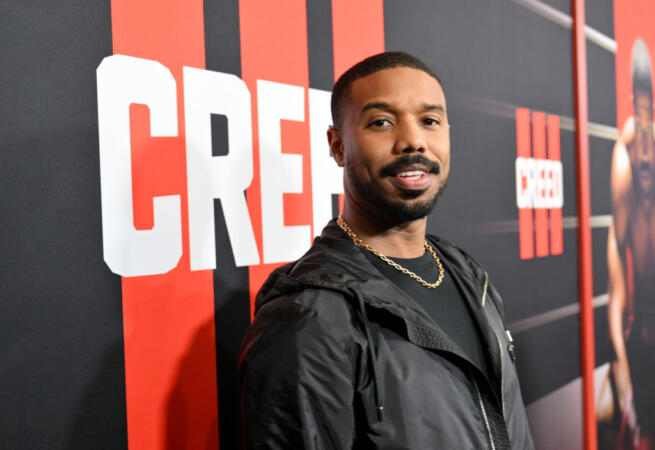 Michael B. Jordan To Interviewer Who Previously Said She Teased Him In School: 'Oh Yeah, I Was The Corny Kid, Right?'
The viral interview clip has everyone talking about how the tables will turn.
February 27, 2023 at 4:03 pm
Michael B. Jordan had time on the red carpet to clear the air with an interviewer who previously admitted on a podcast that she and her friends teased him in high school.
During an Atlanta premiere event for Creed III, the actor spoke with The Morning Hustle host Lore'l. She congratulated Jordan on his latest film and mentioned they attended the same school in New Jersey.