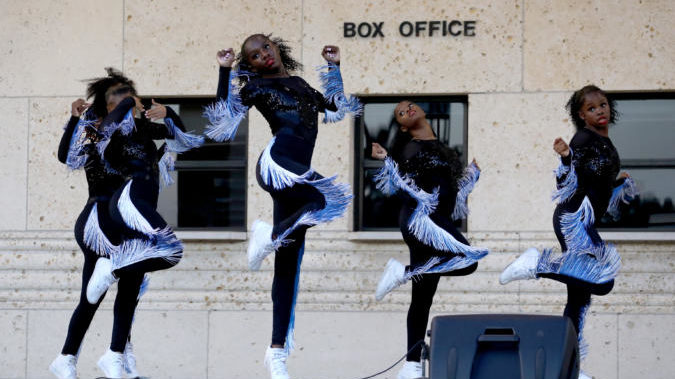 PepsiCo's National Battle Of The Bands Celebrates HBCUs While Highlighting Black Excellence
August 29, 2022 at 7:40 pm
The 2022 Pepsi National Battle of the Bands (NBOTB) presented by Toyota kicked off this weekend with an entire lineup of events that immersed alums, current students, fans, and fellow residents in the culture of HBCUs as well as helped the progression of HBCUs and those attending the events.
The Emerging Experience Entrepreneur Conference by JP Morgan Chase in Houston kicked off on Friday.
Part of the NBOTB and bank's relationship, the conference was "focused on strengthening the commitment to closing the racial wealth gap by providing more opportunities to minority business owners."
The evening shifted to Texas Southern University for  The NBOTB Step & Stroll: Back on the Yard Kickoff, where members of the Divine 9 participated. The gorgeous Gamma Psi chapter of Alpha Kappa Alpha Sorority, Inc. took home the grand prize. Under the tutelage of their graduate adviser VeRonique Williams, the young women earned the $2000 prize. In a charitable move, the chapter donated half of its prize to Houston Food Bank Back Buddies.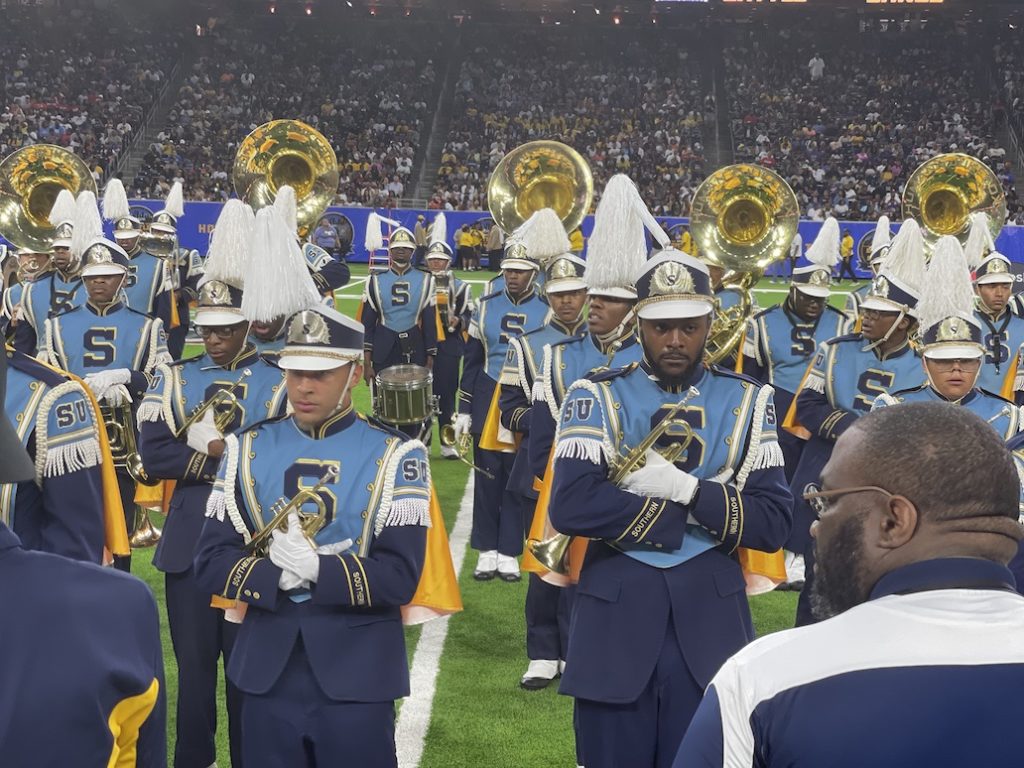 Saturday was the culmination of festivities. Eight incredibly talented bands participated in the competition. Kentucky State University's Mighty Marching Thorobreds opened the show with an exhilarating performance. Alcorn State University's The Sounds of Dyn-O-mite Marching Band continued with an equally outstanding performance keeping the crowd engaged. The competition went to the Deep South with Bethune Cookman University, Marching Wildcats, who showed out before Grambling State University's world-famous Tiger Marching Band introduced the NRG stadium to 'The Boot.' DJ Mr. Rogers kept the stadium's energy high with his mixes between stand battles.
Alabama A&M University's Marching Maroon & White Band showed out for Alabama, followed by North Carolina A&T State University, The Blue and Gold Marching Machine, who showed spectators why their drum line was renowned and movie-esque.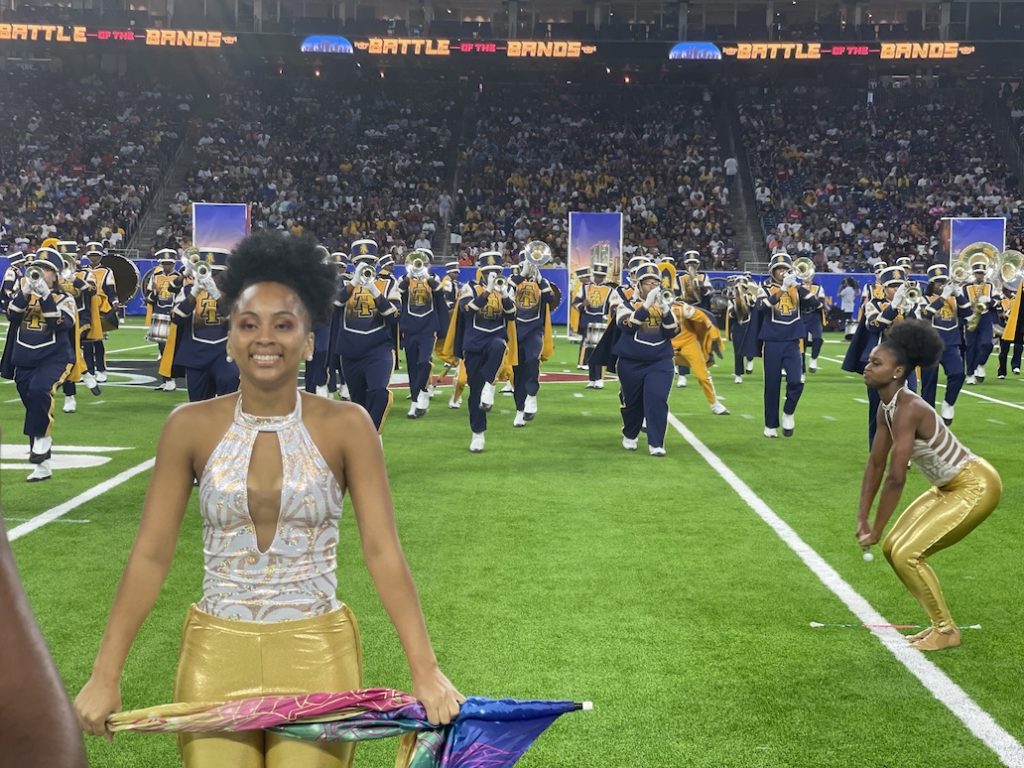 The competition returned to the Boot with Southern University, Human Jukebox, who did not disappoint, and their sound was pristine. Prairie View A&M University's Marching Storm band closed the show, representing Texas and showing why everything is bigger and better in the Lonestar State.
Takeoff and Quavo's performances were the cherry on top.
Enhancing the exposure of historically Black colleges & universities' marching bands while developing students through music and education, the NBOTB is an annual musical showcase. The National Battle of the Bands' mission is to enhance the exposure of Historically Black colleges and Universities (HBCUs) and their marching bands and their roles in educating aspiring musicians and developing future leaders.
Event organizers have generated more than $700,000 in scholarships for the participating colleges and universities. The 2022 event is in Houston, Texas and features dozens of HBCU bands from across the country.